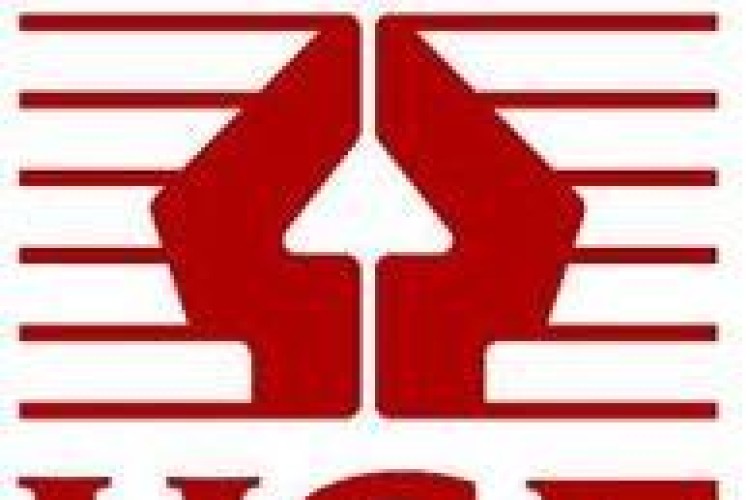 The contractor he was working for, Linden Ltd, was fined £7,500 and ordered to pay costs of £25,000.
On the morning of 11 January 2008, three men - tilers Michael Whateley, his brother Robert Whateley, and Paul Keen, all from Northampton - were waiting in a car for a building site to be unlocked in Broughton Road, Banbury, in Oxfordshire.
Near the car, Keith Payne, of Gillett Road, Banbury, was doing routine checks of telehandler.
When he extended the unloaded boom, the 9-tonne JCB machine tipped over and the forks at the end of the boom landed on the car, crushing the roof of the vehicle.
Michael Whateley died from his injuries. Robert Whateley suffered fractures to his spine and a brain injury. Paul Keen suffered neck and spinal injuries, a broken ankle, broken ribs and a fractured breastbone.
Linden Ltd was principal contractor on the site at the time and Payne worked as a self-employed plant operator.
The Health & Safety Executive (HSE) investigation showed that Payne had not followed the operating instructions in the machinery manual and failed to ensure the telehandler was being operated on firm level ground. Instead, he extended the boom fully while the machine was on unsuitable ground and not suitably positioned.
Lindenfailed to ensure the equipment was maintained properly and tyre pressures were found to be lower than recommended.
Following the hearing, HSE Inspector James Powell said: "This was a horrific accident that was totally avoidable. Construction sites have inherent risks, and even rough-terrain lift trucks have strict operational limits that need to be observed. With competent operation and suitable maintenance, tragedies like this should not happen.
"Lives have been destroyed here and today's sentencing must serve to remind all employers and employees of their duties and responsibilities while using this type of machinery."
Payne was found guilty of breaching section 7 of the Health and Safety at Work etc. Act 1974.
Linden Limited, of Cowley Business Park, Cowley, Uxbridge, pleaded guilty to a breach of regulation 5 of the Provision & Use of Work Equipment Regulations 1998.
Got a story? Email news@theconstructionindex.co.uk