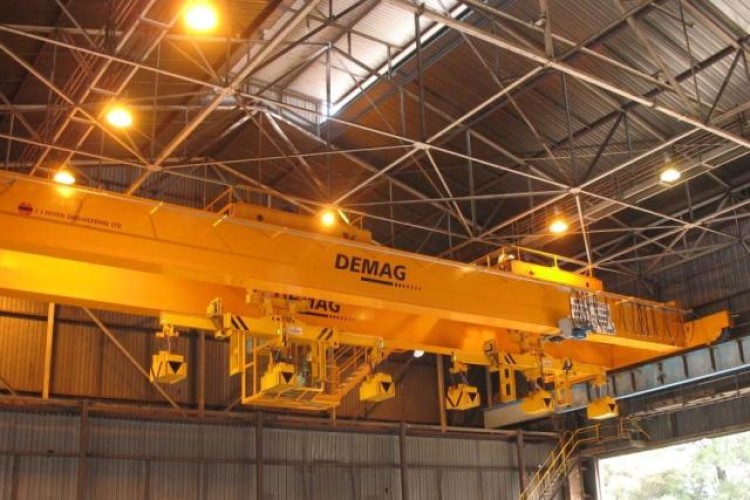 Demag Cranes, owned by venture capitalists, has been the subject of takeover bids for some months. In October 2010 its biggest head-to-head competitor, Konecranes of Finland, made an offer that was rejected.
In May, Terex made a bid of €41.75 a share that the board rejected as too low.
Now, a revised offer from Terex worth €45.50 a share has been approved, along with significant conditions attached to protect Demag's operational independence for five years.
The deal between Terex and Demag includes key commitments, namely:
• Demag Cranes will remain an independent operating segment within Terex Group pursuing its existing business activities. Strategic and operational responsibility for the business will remain with the management board.
• Terex will fully support and not interfere with the strategy of Demag Cranes' current management and allow it full financial autonomy.
• For a period of three years, there will be no compulsory redundancies as a direct result of the transaction and Terex will fully uphold shop agreements and collective bargaining agreements as well as other employee rights.
• Demag Cranes' headquarters will remain in Düsseldorf. German production sites in Wetter, Düsseldorf, Uslar and Luisenthal are guaranteed for five years. The Demag and Gottwald brands will be preserved.
• Demag Cranes will continue to take responsibility for its research and development activities in the future.
The new offer price of €45.50 per share represents a premium of 29.3% over the three-month weighted average share price of Demag Cranes before the announcement of the tender offer and a premium of 53.5% over the price on 6 October 2010, the last day before the first Konecranes bid was made.

Comment
Terex acquired the Demag mobile crane business in 2002, which was a good fit with its existing portfolio of cranes and construction equipment.
Keen to insulate itself from the construction machinery market, Terex expanded into dockside cranes in 2009 with the acquisition of Noell Mobile Systems of Germany and Fantuzzi of Italy, to sit nicely alongside its rather lonely French PPM reachstacker business.
While adding Demag Cranes will also beef up Terex's port equipment offering – Demag's Gottwald brand is world leader in the mobile harbour crane segment – it also brings it into industrial cranes, a totally new market. And one that Terex will find offers no good fit at all. Factory cranes are likely to prove a diversification too far. There is no such thing as 'the cranes industry'.
While Konecranes, and others, would readily buy the industrial division, Demag Cranes & Components, from Terex to allow it to recoup some of its acquisition cost, Terex CEO Ron DeFeo has stated categorically that this is not his intention and he wants the added revenue cycle of industrial cranes.
Mr DeFeo said that the two businesses were "highly complementary and the combination has compelling industrial logic for all of our collective stakeholders".
Liebherr has shown that construction cranes and port cranes can be made to happily co-exist in the same group, but no company has ever before found anything complementary about construction cranes and factory cranes. Many years ago Manitowoc had a stab at it but soon withdrew.
Demag's mobile and industrial cranes and Gottwald harbour cranes were all part of the Mannesmann group in the 1980s and 1990, that was a huge diversified enterprise that essentially collapsed under its own bulk after diversifying into telecoms and being taken by Vodafone, which then broke apart its various industrial components.
It is not a good role model for Terex.
Mr DeFeo appears to have learned many good things from Henry Ford. But old Henry was wrong about history being bunk. It has much to teach us.
Sit out the five years you've gone and committed to, Ron, then talk to Konecranes.
Got a story? Email news@theconstructionindex.co.uk