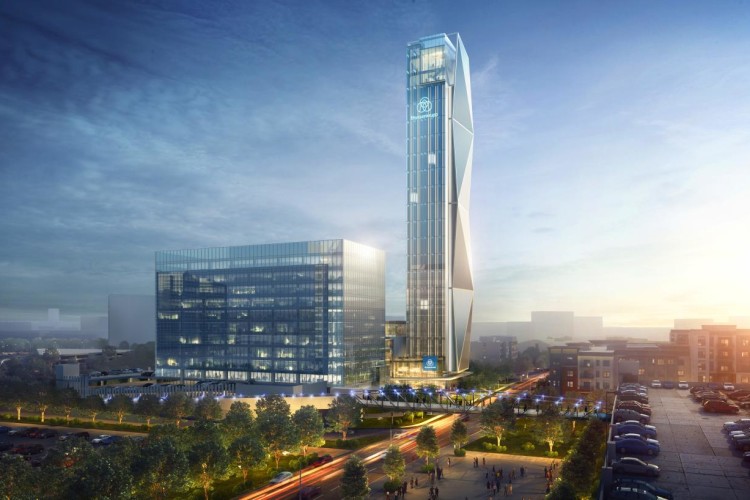 The complex in Cobb County will serve as new headquarters for Thyssenkrupp Elevator Americas. It will house more than 900 full-time employees, which represents approximately 6% of the company's total workforce across North America.
Facilities at the Innovation Complex site will be anchored by a 128m-tall elevator test tower, the tallest of its kind in the US and one of the tallest in the world.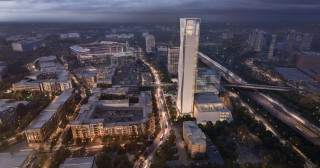 The test tower, which will have 18 shafts, can be used for trials of new concepts and pilot products, including high-speed lifts, the company's two-cabins-per-shaft system, Twin, as well as its rope-less and sideways-moving elevator system, Multi. In addition, the tower will also conduct testing to ensure compliance with safety requirements on standard elevators.
Atlanta is already home to the first win elevator system in North America. The technology, which features two cars arranged on top of each other operating independently in a single shaft, is being installed in the Coda Building at Georgia Tech University with completion expected early in 2019.
 "Our focus and commitment to move people safely, comfortably and efficiently – today and in the future – is at the heart of our business, and it requires continued access to top talent, enhanced collaboration and greater operational efficiencies," said Rich Hussey, CEO of thyssenkrupp Elevator Americas. He described Atlanta as being synonymous with mobility and innovation, giving the company a complex in a "national hotbed of innovation".
Completion of the complex is expected by early 2022.
Got a story? Email news@theconstructionindex.co.uk