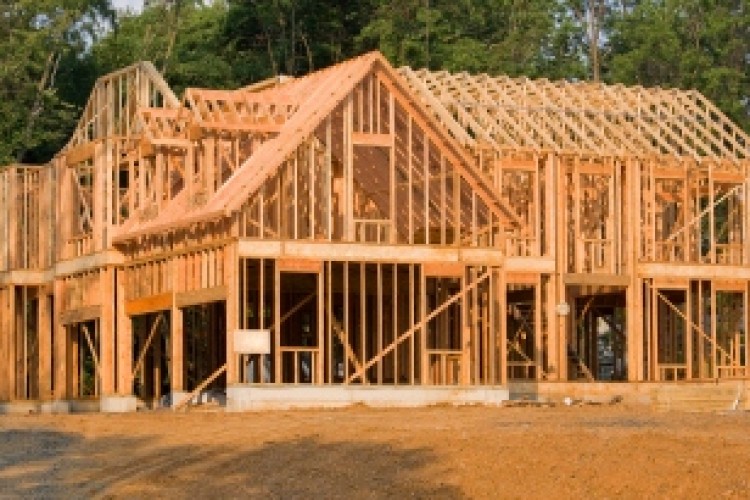 Prompted by recent fires, the UKTFA has published what it calls 'definitive guidance' to building timber frame safely on sites in high-risk and densely populated areas.
Design guide to separating distances for timber frame buildings during construction is the result of extensive fire testing and expert input from fire engineers. It has been developed in co-operation with the Health & Safety Executive, the Fire Protection Association (FPA), the Chief Fire Officers Association (CFOA) and the Fire Brigade Union (FBU).
The timber frame lobby claims that the guidance demonstrates that timber frame can be built even in densely populated areas. Contractors will have to take responsibility for specifying the correct type of timber frame as set out in the UKTFA guidance and be able to demonstrate to the HSE that the guidance has been adopted.  
HSE chief inspector of construction Philip White said:  "There have been a number of dramatic examples in recent years of the damage that construction site fires can cause to neighbouring properties. HSE has been working closing with the UKTFA on assessing off-site fire risk and we welcome its new guidance.  UKTFA's Separating Distance guidance is based on the latest scientific knowledge and provides the industry with a sound basis to help control the risks of projects involving timber frame structures."

Dr. Paul Newman, director of the UKTFA says "Managing the risk of fire on construction sites is not a consideration for the timber frame community alone. It affects all forms of construction. The UKTFA has paved the way in setting a standard for main contractors to follow when managing site safety. We are delighted that the HSE and CFOA consider our Guidance worthy of their endorsement and pleased that they felt able to commend our proactive approach in setting fire safety standards." 
Chief Fire Officers Association director Dave Curry added: "The UKTFA has to be commended for the way in which it has dealt with this issue.  I would urge the other trade associations representing the primary methods of construction in the UK to sit up and take note."
 The guidance, which applies to structures over 600 sq m, is aimed at architects, designers, developers and contractors, enabling them to fully extract the benefits of timber frame construction and also assess the fire risk to neighbouring buildings should a fire occur during construction –a requirement of HSG168 Fire Safety in Construction, published by the HSE in October 2010.  This guidance is available for download from www.uktfa.com/fireriskmanagement
Got a story? Email news@theconstructionindex.co.uk