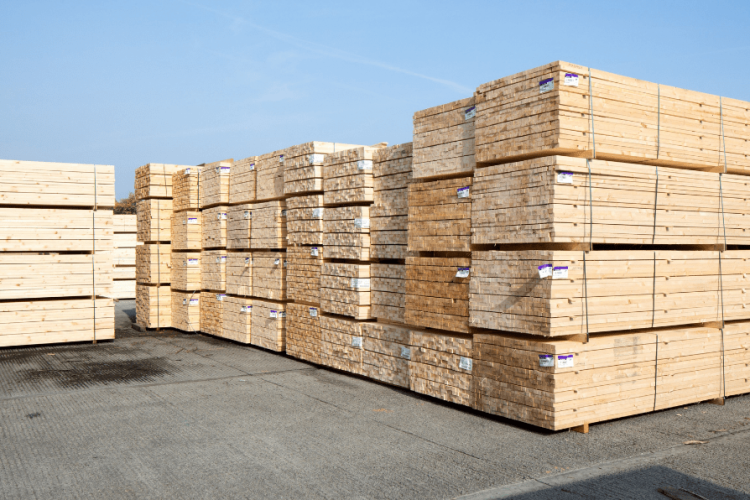 Latest TTF statistics show the volume of timber imported between January and October 2021 to be 28% higher than the same period in 2020 – reaching a total of 10.3 million cubic metres for the first 10 months.
However, import volumes in October 2021 were 16% lower than in October 2020. This means that October was the first month in 2021 where the volume of timber imported was below its 2020 level, and the end of 15 months of continual growth in UK imports of timber and panel products.
Softwood import volumes were just 557,000 cubic metres in the UK in October 2021 – which is close to the average volume of softwood imports seen between 2015 and 2018 (559,000).
The Timber Trade Federation attributed the shifts in import patterns to a return to more 'regular' demand for new housing and repair & maintenance work seen in the fourth quarter of 2021.

Nick Boulton, TTF head of technical and trade policy, said: "After such a long period of volatility in the structural softwood sector, it is good to see the October import statistics showing a return to stability. As predicted throughout, with stocks having been replenished throughout the supply chain we are seeing price pressure reduce and import volumes return to more normal parameters. 
"This suggests an end to some of the market disruption we saw last year where our industry was working above and beyond to ensure exceptionally high construction demand was met.
"However, the market is still some way off 'normality' as Brexit, HGV driver shortages and Covid-19 disruption continue to affect supply and demand, as well as labour availability.
"Given the increasing demand for low-carbon construction products to help us build in a climate crisis, timber will remain an essential sector to building back better in 2022."
Got a story? Email news@theconstructionindex.co.uk