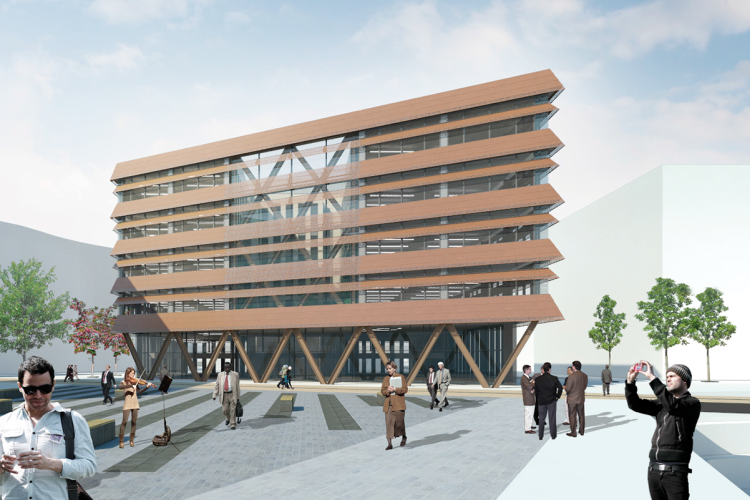 The old Vaux Brewery site is the first of five areas of Sunderland in line to be redeveloped in a 20-year regeneration scheme by Siglion, a joint venture of Sunderland City Council and Igloo joint venture partnership. But work has been stalled on the site since the project's contractor, Carillion, went into liquidation in January.
Now Siglion has selected Tolent to take over from Carillion and complete the first building, called The Beam. It is expected that The Beam will open early in 2019, providing more than 59,000 sq ft of office and leisure space, and extending the footprint of the city centre towards the riverside, connected by Keel Square.
Sunderland City Council leader Graeme Miller said: "We have been working hard with Siglion to find new construction partners since Carillion got into difficulties and believe in Tolent that we have found the company best placed and prepared to take things forward."
David Roberts from Siglion said: "The collapse of Carillion Construction meant that work on Vaux had to cease in January, and it has been a painstaking process to move this forward in a way that would not undermine the warranties associated with this building, as well as the quality of the space, which is paramount to us, given the significance of this site.

"We should see things move on quickly, and we very much look forward to opening a fantastic building next year, which will be a huge asset for Sunderland."
Tolent regional director David Thompson said: "Building work is well advanced, but there is much to do to complete it, and we're looking forward to getting this hugely important building completed, working with our established network of subcontractors, who we know will deliver this project to an exceptional standard."
Siglion said that many of those who originally worked on the Beam have been re-engaged to finish the building.
Got a story? Email news@theconstructionindex.co.uk