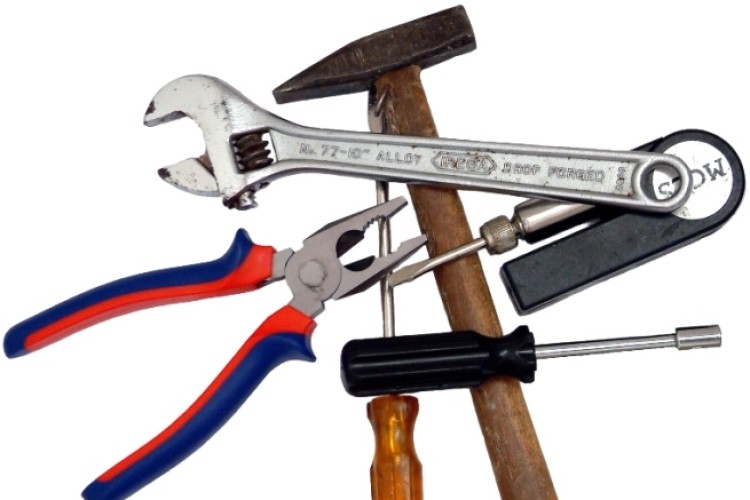 The research found that 51% have had tools stolen, with vans often damaged to get at what's inside.  
FMB chief executive Brian Berry said: "More than half of builders in the UK have fallen foul of tool theft with concerns growing over a crime wave wreaking havoc across the construction industry. Tools are being stolen from vans and direct from construction sites, with some builders even being assaulted by would-be thieves."
The research into tool theft came from the guest questions in the FMB's State of Trade Survey for Q2 2018. 325 construction SMEs responded to the survey from right across the UK.
Of those builders that have been victim to van tool theft, 46% had their side panel or door broken or pierced and prised open; 23% had their windows smashed and doors opened from dashboard; and 22% had their locks picked.
"The impact of this on the nation's smaller building firms is particularly disruptive," said Berry. Not only is there a high cost in terms of both time and money spent replacing these expensive tools, and to fix the damage caused, but without the right tools, firms are simply unable to work. This is leading construction firms vulnerable at a time when other factors, such as skills shortages and material price rises, are already causing the sector a headache."

Andrew Radford of Radford Construction had thousands of pounds worth of tools, PPE and a wallet stolen when a company van was broken into. "Losing the tools was a huge blow because it delayed work on site while we replaced them," he said. "We also had to spend a lot of time contacting our insurance company, the police and cancelling the cards. Also, because our builders' merchants details were in the van, we had to set up passwords to make sure it was only company colleagues who could obtain goods on our account."
Builders are adopting a range of measures to try to limit tool theft – the most common are bringing their tools inside at night (19%); installing extra locks in the van (19%); parking against a wall (18%); marking tools with an address, phone number or painting them a special colour (9%); and parking in an area not visible from the road (9%). Others include installing safes in their vans (7%); installing CCTV and advertise its use (7%); installing extra alarm systems in the van (7%); and registering serial numbers of tools on an online database (7%).
"Of course, the best solution to this problem is builders preventing it from happening in the first place," said Berry. "Where possible, builders should bring tools inside at night. If that's not possible, they should install extra locks or safes in the van and park against a wall or in a secluded location not visible from the road. However, even when taking these precautions, theft can still occur. It's therefore important that builders put measures in place that give them the best chance of recovering their tools if they are stolen. Installing a basic CCTV system is one option but builders should also ensure they overtly brand their items with their company details. They should also register their tools' serial numbers on an online database. We are also calling on the public to be vigilant and report any suspicious activity to the police. The courts have an important role to play too by ensuring they take this crime seriously, with appropriate sentencing when cases are brought before them."
Sally Picker, crime reduction tactical advisor, Lincolnshire Police Service, said: "We're grateful that the Federation of Master Builders is assisting us in reducing current crime rates by taking measures to prevent the theft of their tools. The Lincolnshire Police Service recognises builders' frustrations at this type of crime and its seriousness. We will continue to work hard to ensure that as many cases as possible are brought before the courts. A strong message needs to be sent to the thieves that commit these crimes so that they are left in no doubt that if they choose to commit these crimes, charges will be sought to match the emotional and financial impact that tool theft has on their victims."
Got a story? Email news@theconstructionindex.co.uk