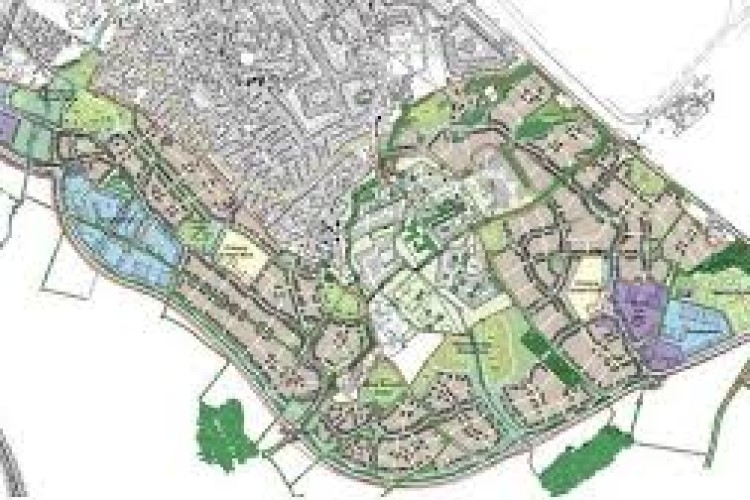 South Northamptonshire councillors voted in favour of the £60m scheme subject to the developer stumping up for community facilities.
The development includes construction of a relief road for the town, a hotel and shops, as well as the homes.
Plans for the development were first submitted to West Northamptonshire Development Corporation in 2007, but South Northamptonshire Council became responsible for the application following the transfer back of planning powers for major schemes in April 2012.
During the building of the development, it is estimated 4,125 construction jobs will be created.


Cllr Stephen Clarke, chairman of the development control committee, said: "This is a major decision for South Northamptonshire Council. The new investment will ensure that Towcester grows as a town in a way that is appropriate for a rural district. I welcome the fact that the developers have taken such care to address the Towcester Masterplan in their proposals, with new employment space and a relief road which will reduce the traffic impact on the town centre. The council has worked hard to ensure that the development has substantial green space and that all buildings will be of a good design."
Persimmon Special Projects divisional managing director Nick Scregg said: "We are delighted that this decision reflects a good result for the town and its people. Of course, it will take many years to complete this project, but we can now say that the scheme will become a reality."
Council officers will now negotiate the conditions attached to the consent, which is expected to take several months due to the size of the development. The formal decision is expected to be made before the end of the year.
The detailed plans of the layout and design of the development will be submitted through future applications before any development can start. These details will be subject to public consultation and will be publicised as the development progresses.
Got a story? Email news@theconstructionindex.co.uk