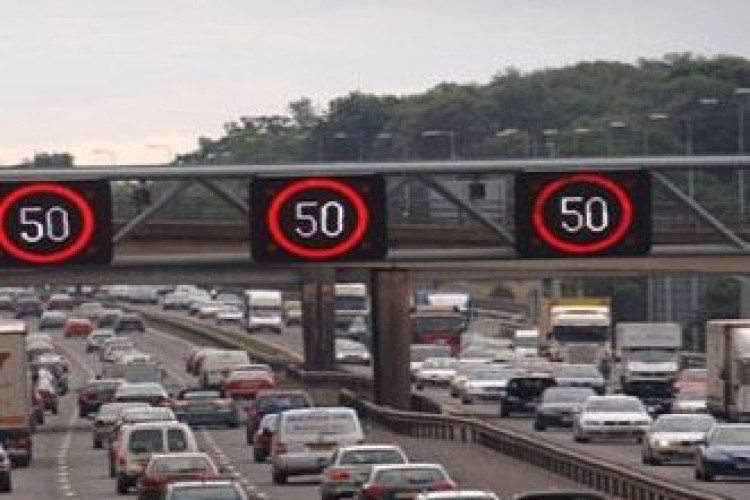 Offsite construction, round-the-clock working and more manpower and machinery will all be thrown at the jobs in a bid to reduce construction time, the department said.
Three of the schemes are so-called managed motorway projects and have been brought forward from the next spending review period to this one. The schemes being accelerated are:
M3 J2 to 4a, Surrey - (Cost estimate range: £159m to £223m)
M6 J10a to 13, West Midlands - (Cost estimate range: £140m to £201m)
M1 J28 to 31, Derbyshire.
Rather than building extra capacity, managed motorway schemes seek to maximise existing capacity by converting the hard shoulder to a traffic lane and installing technology for variable speed limits to smooth traffic flow.
The Department for Transport also wants to start work on improvements to A160/A180 route to the Port of Immingham sooner than originally planned in the summer of 2015. This would bring completion forward by 18 months to autumn 2016. The scheme involves dualling a three-mile section. However, the construction budget, estimated at £89m to £132, has yet to be agreed.

All four pilot schemes are still subject to the usual statutory processes and cannot start until these have been completed.
Transport secretary Patrick McLoughlin said:  "My ambition is that in future all major road schemes will be accelerated, tackling congestion more quickly and boosting the economy."
In a keynote speech to the CBI earlier this week, the prime minister announced that "it's our ambition to cut the time it takes to upgrade our roads in half".
Undertaking planning, design and construction preparation activities at the same time could also help speed projects along, the department added.
Got a story? Email news@theconstructionindex.co.uk