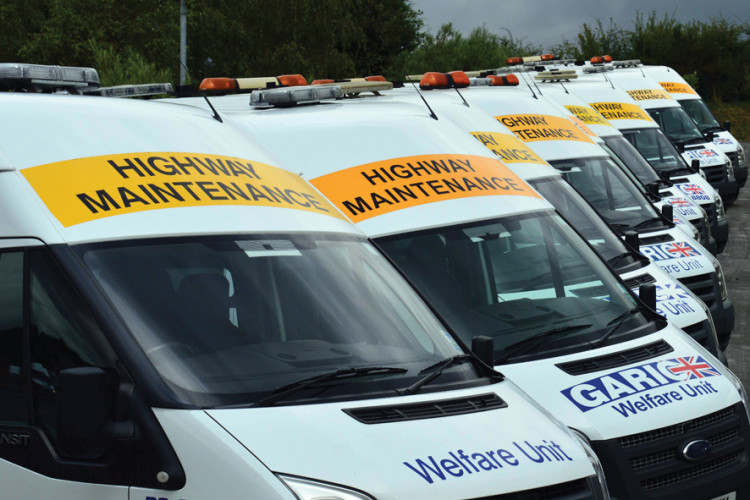 According to the Department for Transport's latest figures 24,582 people were killed or seriously injured on UK roads in the 12 months up to September 2014. That's far too many, of course, but the overall trend during the past decade has actually seen these figures fall. There were in fact 45% fewer fatalities in 2014 than in 2004.
This has much to do with the effectiveness of various road safety campaigns focusing on improving driver behaviour, but is also due to changes to the regulations governing vehicle design and manufacture. "In the past couple of years we have seen a number of new far-reaching health and safety initiatives," says Neil Richardson, director of welfare equipment hirer Garic. "The construction sector invests millions of pounds in training and equipment to improve standards but for us one of the biggest safety game-changers has been the extension to the scope of European Community Whole Vehicle Type Approval (ECWVTA) regulations". He says these changes have put a greater focus on the design and manufacturing standards for all types of vehicles, including mobile welfare units of the kind hired out by Garic and of which it is estimated there are more than 2,500 on UK roads.
Type Approval legislation aims to ensure all vehicles are 'safe to use on the road and have a lower impact on the environment'. Over the past 18 months the scope of the regulations has broadened to include 'Category NI – vehicles designed and constructed for the carriage of goods and having a mass not exceeding 3.5 tonnes' – those most commonly used for welfare vehicle conversions. Despite the extension of the regulations to cover welfare units, non-compliant vehicles are still commonplace, according to Lionel Curtis, technical director of commercial vehicle body and trailer manufacturer The Cartwright Group: "Over the years I've seen some alarmingly botched panel van conversions, even vans where chaps had to sit on a plank suspended between boxes in the back. Poorly converted vehicles need to be a thing of the past and the crux of the problem lies with raising awareness amongst end-users."
The onus is therefore on health & safety, plant and fleet managers, their employers and the drivers of the vehicles, to ensure that the mobile welfare units they use have been registered and hold up-to-date Type Approved certification, says Curtis. "The designs for welfare van conversions have to meet the new standards which dictate the weight, number of seats, positioning of seatbelts, lights – in fact every aspect of the design," he says. "Stringent requirements significantly improve safety and reduce the risk of accidents, and these modern welfare vehicles with their secure seating, properly incorporated kitchen areas and toilets are fit for their purpose, safely carrying personnel to and from site."

In the event of a road accident involving a welfare van that does not hold Type Approval, not only will insurance policies be null and void but also the offence could land the person responsible with a hefty fine and penalty points. If the collision results in death, it's not just the driver who will be held to account; the employer is liable too and could face manslaughter charges - and even a prison sentence. According to Richardson, "companies hiring or buying a welfare van should always go to a reputable supplier and check to see that their vehicles have Type Approval. "These vans transport thousands of workers every day to sites all over the country but often they are simply seen as an extension to the company's fleet and not given the consideration that Type Approval requires."
What is Type Approval?
Legislation introduced in 2013 to ensure all van conversions meet high safety and environmental standards and conform to consistent production quality. The Vehicle Certification Agency (VCA) is the Department for Transport's national approval authority for new road vehicles.
Type approval is the testing and certification process applied throughout all European Member States to ensure that safety and environmental standards are met by vehicle and component manufacturers.

'Type' refers to the specifics of the vehicle conversion. Each type is examined and only when the production processes meet the VCA standards can any more of that type be manufactured and sold http://www.dft.gov.uk/vca/vehicletype/
This article first appeared in the November 2015 issue of The Construction Index magazine. To read the full magazine online, click here.
To receive you own hard copy each month in traditional paper format, you can subscribe at
http://www.theconstructionindex.co.uk/magazine#
Got a story? Email news@theconstructionindex.co.uk