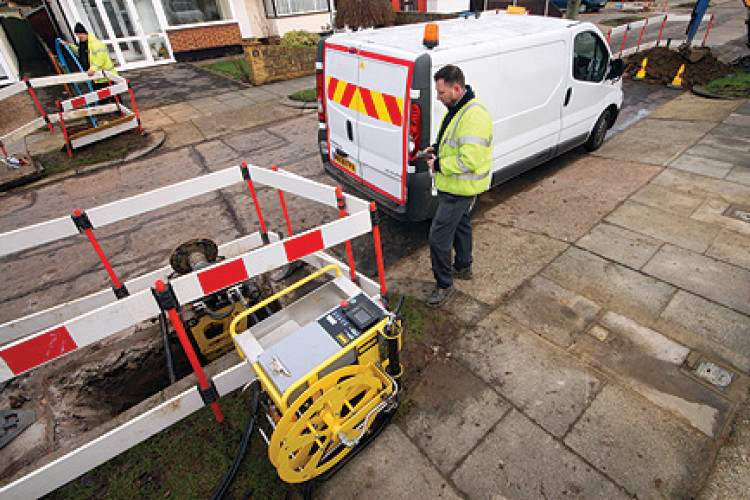 The Kobus pipe puller, invented by Birmingham plumber Kobus Cilliers, enables utility contractors and water to replace old water supply pipes more cheaply. It works by feeding a calibrated steel cable through the pipe to be removed; the pipe is then filled with Kobite, a proprietary bonding solution which forms a single composite rope with the lead pipe. The cable is then attached to the new MDPE pipe and as the old pipe is pulled out, the new pipe replaces it.
Pipes of up to 250mm thickness can be replaced with only a small excavation at either end. Risk to damaging other underground services is also reduced because the new pipe exactly replaces the position of the old one.
With water companies undergoing major replacement programmes for the removal of lead water pipes in order to meet the new water quality legislation of 10pg/litre, which comes into effect in 2013, U Mole anticipates demand to be high for cost-effective pipe replacement solutions.
U Mole says that the Kobus pipe puller allows installation and repairs to be carried out in 25% of the time that traditional methods take.
U Mole managing director Russell Fairhurst said: "We are continually looking at how we can offer our customers the best equipment available in the market today, which is why we have introduced the Kobus system. Extensive trials have clearly demonstrated the cost savings the Kobus system can offer, plus it's environmentally friendly, easy and safe to operate."
Got a story? Email news@theconstructionindex.co.uk