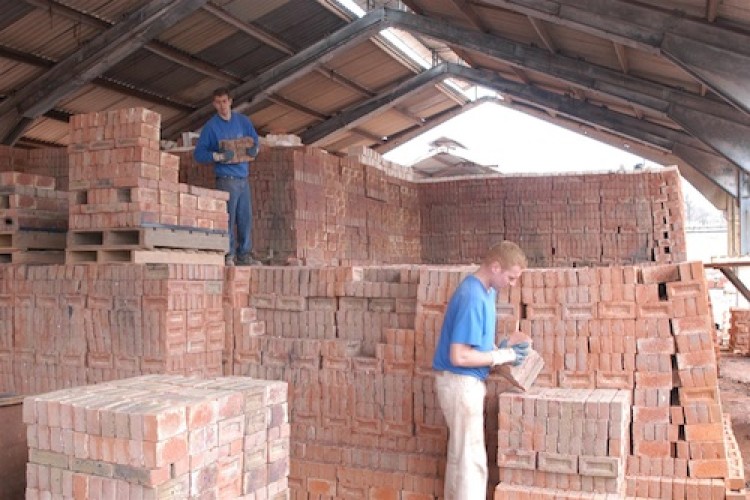 The Brick Development Association says that UK brick production figures have risen sharply in recent years as manufacturers have re-opened mothballed plants, increased the output from existing plants and opened new facilities. However, it is still not quite yet enough, it seems.
The UK market consumed 2.4 billion bricks in 2017, but UK brick producers manufactured fewer than 1.9 billion, leaving a deficit of approximately 500 million bricks that had to be filled through manufacturer destocking and imports. As a result, imports rose to more than 300 million bricks in 2017, according to data from Ibstock.
Ibstock Brick, the UK's leading manufacturer by volume of clay bricks, is among those stepping up domestic production in a drive to meet demand.

With 19 manufacturing plants and 23 quarries, Ibstock Brick has the largest brick production capacity in the UK.  It is currently commissioning a new soft mud brick manufacturing plant in Leicestershire that has been designed to add approximately 100 million bricks (13%) to its annual brick production capacity. The new factory started making bricks in December 2017 and the first bricks from the plant will be sold to customers during early 2018. It is expected to be fully commissioned towards the end of 2018 and operate at full production in 2019
Posting its annual results today, Ibstock plc showed revenue growth of nearly 4% in 2017 to £451.6m (2016: £434.7m). Reported pre-tax profit was down 25% to £83.4m (2016: £110.9m) but the 2016 result was artificially inflated by a £30m curtailment gain of £30,317,000 as a result of a decision to close the UK pension scheme. Adjusted pre-tax profit, excluding all one-off items, was up 12% to £88.3m (2016: £78.8m).
Got a story? Email news@theconstructionindex.co.uk