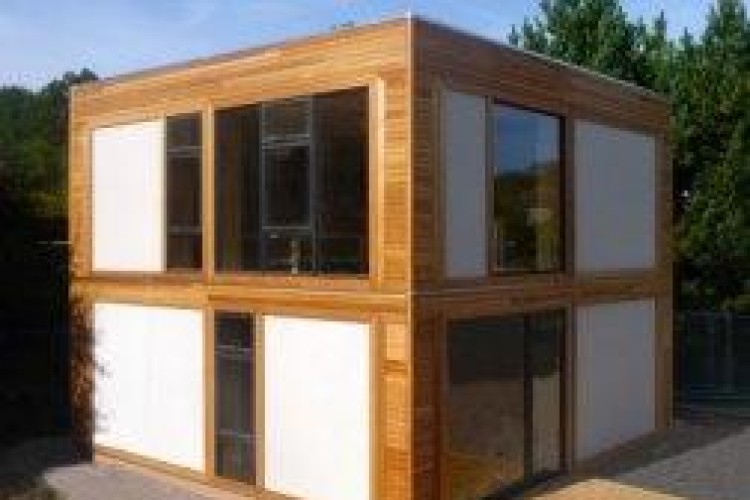 The Bristol-based company, which has only been trading in the UK for three years, has launched an office in San Francisco, following support and guidance from UKTI South West. ModCell business development manager, Miles Ford, is working in the San Francisco office developing licence agreements for the US and Canada.  
ModCell specialises in particular in the production of straw bale, prefabricated panels, which allow for the construction of large, zero-carbon buildings.
The timber frame panels are filled with locally sourced straw or hemp and are constructed off-site in 'flying factories', often in farmer's barns close to the build projects. The panels are said to provide better thermal insulation than their more traditional counterparts, resulting in up to 80% reduction of heating bills.
ModCell was established by managing director Craig White and its UK portfolio includes the building of schools, housing and light industrial buildings. ModCell is also currently working on feasibility projects with some of the UK's supermarket chains.

The US was identified as a key market and the company started to formulate plans to establish international licences for its modular design panels. ModCell began working with UKTI South West in 2010 and the company signed up to the UKTI Passport to Export programme as an introduction to trading overseas.  
 "With UKTI's help, we now understand what it really takes to develop a business overseas. Our experience to date, coupled with further support from UKTI will unquestionably pave the way for further international development," said White.
UKTI's international trade advisor Andrew Fraser added: "ModCell really is leading the way in modern methods of construction and the fact they have successfully established themselves in the US only three years after trading in the UK is testament to their dedication and commitment over the last 12 months. I have no doubt they will enjoy continued success in other markets."
Got a story? Email news@theconstructionindex.co.uk