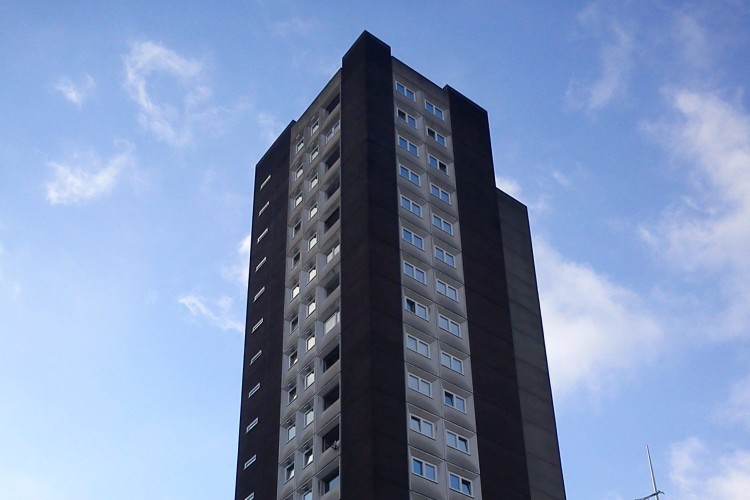 Following the success of the first phase of the project, where United House completed a £2.4 million refurbishment on time and on budget, the re-appointment further strengthens the relationship between the social housing contractor and City of London Corporation. United House are scheduled to begin work on the site in October 2011 with a Phase Two completion date set for January 2013.
The project will cleverly transform old and under-used buildings on the Estate into much needed new housing for the area. United House will convert the old community centre on the Middlesex Street Estate into ten studio flats, in addition to converting four shop storage units for residential use. Residents are set to benefit from a newly built community centre which will include a library and estate office. Eight new flats will also be constructed under the existing tower block as well as one over and one in the current stairway leading to the podium. One stairway will be enclosed with new metal panel and glazed facade to form a new main entrance to the Estate. On completion of the work, a new traffic management system will be created to enable two way traffic to pass through the current car park entrance.
An effective sequencing of the works is planned in order to minimise disruption to residents, with the new community centre set to be fully functional before conversion of the existing one begins.

Jeffrey Adams, Group Chief Executive of United House, said: "Our re-appointment for the second phase of this refurbishment is a sign of the strength of our ongoing partnership with the City of London Corporation. This contract win demonstrates our experience in both social housing refurbishment and new build construction."
Eddie Stevens MBE, Housing Service Director, City of London Corporation said:"I am very excited about the next stage in the development and transformation of the City Corporation's Middlesex Estate.  Once all three phases are completed our residents will be living in one of the most energy efficient estates in the country. It is very gratifying to be building new homes for social rent in the middle of the City of London.
Got a story? Email news@theconstructionindex.co.uk