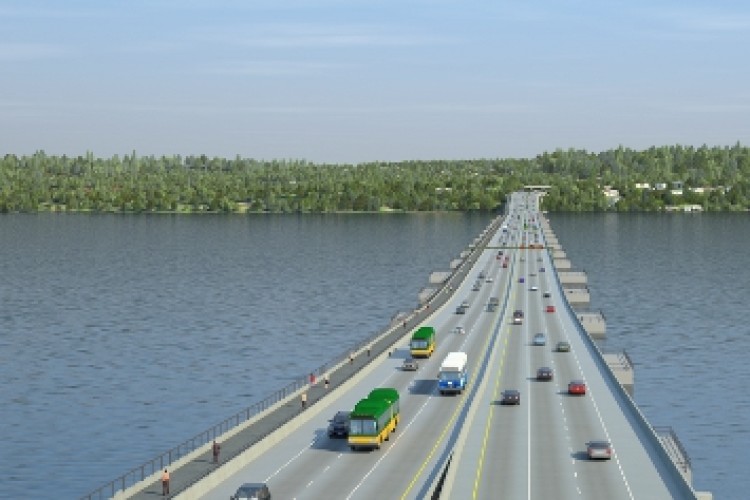 Kiewit-General-Manson's bid price of US$586.5m (£360.5m) for construction of the new, six-lane floating bridge is US$163.5m less than the price of US$750m included in the request for proposals. Kiewit-General-Manson will be supported by engineering firms KPFF and BergerABAM.
Calculated tallies for price and technical proposals for the State Route 520 bridge have been released by Washington State Department of Transportation (WSDOT).
WSDOT staff analysed and scored proposals from the three prequalified teams vying to design and build the new bridge. Technical scores were combined with bid prices to determine the team with the apparent best value for the project.  The other bidders were Flatiron-Skanska-Traylor and 520 Corridor Constructors team, which is made up of Walsh Construction Company, PCL Construction Services and Weeks Marine.
"Replacing the aging SR 520 bridge is a critical priority for the state and an investment that will create jobs today and into the future," said governor Chris Gregoire. "Identifying the contractor who provides the apparent best value is a major step toward constructing a safer bridge that will keep our economy moving."

WSDOT plans to award and execute the design-build contract in the coming weeks, subject to final review and acceptance of the proposal.
"The bids we opened today show that we can deliver a great transportation project at a great value," said Washington Transportation Secretary Paula Hammond. "When complete, the new bridge will be safer, better able to withstand winter storms and provide improved commuting options for Puget Sound drivers." Hammond went on to thank the bidding teams and noted that, "WSDOT appreciates all three teams' investment in developing their competitive and innovative proposals."
Construction is scheduled to start on Lake Washington in 2012. WSDOT's goal is to open the new bridge to traffic as soon as December 2014. 
Got a story? Email news@theconstructionindex.co.uk