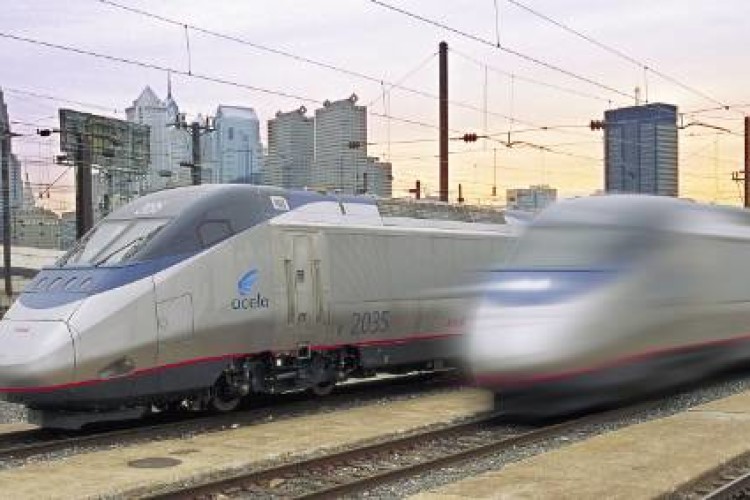 The improvements will allow the planned Amtrak Acela service to reach speeds of 186mph (299kph).
Some of the most heavily-used sections will be upgraded. Almost US$295m will be used to alleviate major delays for trains coming in and out of Manhattan, with new routes that allow Amtrak trains to bypass the country's busiest passenger rail junction. Improvements to the Harold Interlocking rail junction in Queens will eliminate congestion between intercity and commuter trains and allow for the future growth of high-speed service along the corridor. A new flyover will separate Amtrak trains from commuter and transit trains.
The corridor will also receive almost US$450m to upgrade electrical systems and tracks between Trenton in New Jersey and New York City. The work will allow an initial increase in top operating speeds to 160mph (257kph), with future maximum speeds of 186mph once Amtrak buys new high-speed train sets.

"With gas prices on the rise and congestion clogging our roads, more and more Americans are choosing to travel by train," said Federal Railroad Administrator Joseph C. Szabo.  "With our population expected to grow by 100 million more people between now and 2050, we are investing in a high-speed rail system that connects to other modes of transportation, reduces congestion and improves the efficiency and reliability of travel in America. Increasing speeds and improving service on the Northeast Corridor, which is the most heavily-traveled passenger rail corridor in the nation, is a crucial part of our effort."
Pre-construction work between Trenton and New York City will begin in late 2011, with initial construction starting in 2012.   The project is expected to create 400 jobs per year over the period of construction.  Construction for Harold Interlocking will begin in September 2012.
Thirty-two states across the USA and the District of Columbia are currently laying the foundation for high-speed rail corridors. The American Recovery & Reinvestment Act and annual appropriations have provided US$10.1bn.
Got a story? Email news@theconstructionindex.co.uk