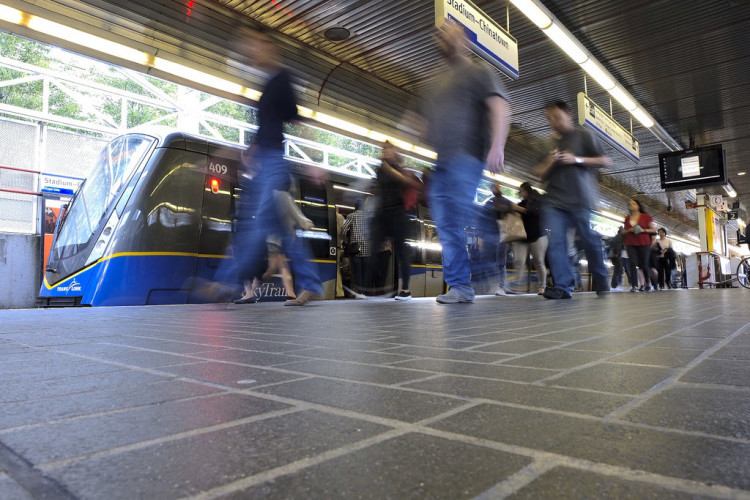 More than CA$3bn (£1.8bn) in federal and provincial funding has been announced for the Broadway Subway and the Surrey-Newton-Guildford Light Rail Transit projects, which are set to create thousands of construction jobs.
The Broadway Subway project will add 5.7km and six stations to the line, bringing SkyTrain access to one of the most congested transit corridors in Metro Vancouver.
The Surrey-Newton-Guildford Light Rail Transit project (LRT) will create the first light-rail transit system in British Columbia. It will have 11 new stations along 10.5km of street-level track, providing transit services in underserved areas.
The government of Canada will contribute CA$1.37bn to the two projects, the government of British Columbia will contribute CA$1.82bn, and Translink, the city of Vancouver, and the city of Surrey will contribute CA$1.23bn.


Canadian prime minister Justin Trudeau said: "Bringing light rail to Surrey will transform the city, connect communities and make getting around the Lower Mainland faster and easier. The Broadway Subway will also go a long way in reducing commute times and transit overcrowding, and making Vancouver's SkyTrain even more convenient and accessible.
British Columbia premier John Horgan said: "Rapid transit is key to helping people get where they need to go quickly, so we can meet the needs of a growing region. Cutting traffic and getting people and goods moving faster will unlock economic growth, while making our communities more affordable, accessible and clean."
Through the Investing in Canada infrastructure plan, the government of Canada will invest more than CA$180bn over 12 years in public transit projects, green infrastructure, social infrastructure, trade and transportation routes, and Canada's rural and northern communities. Of this funding, CA$28.7bn will support public transit projects, including CA$5bn that will be available for investment through the Canada Infrastructure Bank.
Got a story? Email news@theconstructionindex.co.uk