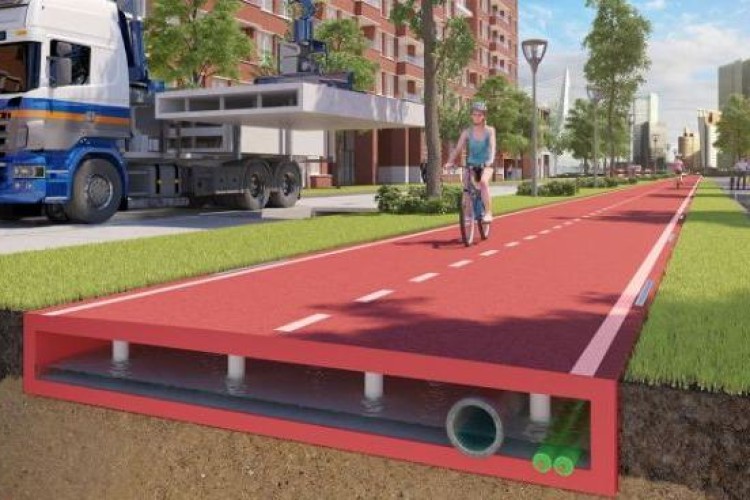 In September, the first PlasticRoad will be constructed in the Dutch municipality of Zwolle, followed a few months later by one at another location in the province of Overijssel.
The first two pilot projects will take the form of 30m-long cycle paths made of hollow prefabricated elements, enabling water to drainage and the laying down of cables and pipes.
The PlasticRoad concept was launched in 2015 by Royal VolkerWessels subsidiary KWS. In 2016, KWS entered into a partnership with Wavin and Total for further development of the PlasticRoad.
The partners have worked on the development and testing of the concept to validate and optimise performance such as the load bearing capacity of the modular elements, the appropriate blends of recycled plastic and the physical design of the road itself.
Anne Koudstaal and Simon Jorritsma, the inventors of the PlasticRoad and KWS employees, said: "After an extensive period of design, testing and development, we are delighted that the PlasticRoad is becoming a reality. Together with the municipality of Zwolle and the province of Overijssel, we as PlasticRoad partners are taking steps towards a more sustainable world with this first PlasticRoad bike path."
Got a story? Email news@theconstructionindex.co.uk