Ten years ago, Tesco owned a third of the UK grocery market. Today that figure has slipped below 28% and is falling. Over the same period the German cut-price grocers Aldi and Lidl have between them built up a market share of 12.5% and rising. Their distinctive retail strategy, offering fewer major brands and fewer product lines, has disrupted the established strategies of the previously impregnable big four.
The arrival of Loxam and Boels in the UK equipment hire market has the potential, in the fullness of time, to be equally disruptive, especially given the parlous state some of the UK major players have found themselves in. Hewden has gone, Brandon has been gobbled up by Vp, and Speedy and HSS have not yet entirely recovered from their recent crises.
Are the continentals crazy to enter such a market? Or is there method in their madness? Few foresaw the success of the German grocers. So how will the new hire firms shape up? 
The entry methods of the two newcomers differ significantly: Loxam came in with a bang while Boels' entry has been stealthier.
Loxam paid £459m in February 2017 to purchase Lavendon Group, the parent company of Nationwide Platforms, the UK's clear market leader in the niche of powered access rental.
Boels has taken – and continues to take – a different line of attack. In April 2017 it purchased a smallish chain of 25 tool hire shops called Supply UK for an undisclosed sum. Then in March 2018 it took over Already Hire London, adding four more depots.
The purchase of Artisan Hire Centre and sister company SAS (Survey & Safety Equipment Hire & Sales) in September this year took the Boels UK depot network to 38. With this structure in place, Boels' UK revenues for 2018 are expected to be around £35m.
Both Loxam and Boels are big enough to have made a play for Speedy or HSS, but 
they decided instead on other approaches: Loxam has bought market leadership in a selected niche; Boels is seeking to consolidate the UK market by fishing for local and regional players in general tool hire.
Loxam was already Europe's largest equipment rental company. Based in France and owned by Gérard Déprez, Loxam had 2017 revenues of €1.4bn (£1.2bn) from 750 branches across 13 countries in Europe (France, Germany, the United Kingdom, Ireland, Belgium, Switzerland, Spain, Portugal, Luxembourg, the Netherlands, Denmark, Norway and Italy) as well as in 
the Middle East, Morocco and Brazil.
Boels is a Dutch company, headed by Pierre Boels Jr. With 2017 revenues of €440m (£390m), it is slightly larger than Speedy (£377m revenues) and HSS (£336m) but smaller than A-Plant (£472m). 
Unlike most UK hire firms, Boels is hungry for international growth. Since Pierre Boels Jr took over day-to-day control of the business from his father in 1996, he has grown it from 20 branches in three countries to more than 400 branches in 11 countries (Netherlands, Germany, Belgium, UK, Luxembourg, Austria, the Czech Republic, Poland, Italy, Slovakia and Switzerland).
The UK construction industry has become well used to the presence of European contractors – Vinci, BAM, Skanska to name but three – but not equipment hire companies. It seems slightly ironic that only now that the UK is leaving the European Union do the leading hire companies of France and the Netherlands make their move here. But for both Loxam and Boels, the UK represents a logical next step.
Pierre Boels said at the time of the Supply UK acquisition: "The UK is the largest market for equipment and tool rental in Europe, so it was a natural step for us, having found the right team in Supply UK that shares our customer service values. The rental concepts we will bring, together with continued investment in new equipment and facilities, will work well for customers in the UK."
Boels Rental UK is headed by managing director Chris Haycocks, a 30-year veteran of the hire sector who, at time of the acquisition, was managing director of Supply UK. He describes the timing of Boels' entry to the UK as down to fate: "As Supply UK continued to grow and reached 25 branches, I recognised the only way to break away from short-term growth planning was to attract new and meaningful investment or find an exciting and like-minded custodian.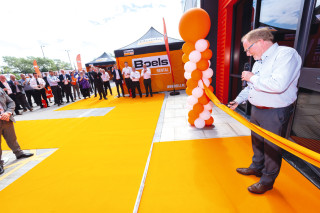 "It was coincidence that I met Pierre Boels at a time when we were looking to the next five-to 10-year plan, and he felt the competitive landscape was right in the UK for Boels to enter," he says.
For Loxam, the addition of Lavendon was not just about getting into the UK; at time of purchase Lavendon generated 28% of its revenues on mainland Europe and 26% in the Middle East. The UK accounted for only 46% of its approximately £260m turnover.
What Loxam bought was an international business into which it has reversed its existing powered access portfolio, including the 11 access equipment depots it already owned in the UK. Don Kenny, the former Carillion main board director who was chief executive of Lavendon at time of takeover, is now in charge of a larger powered access business under Loxam ownership. 
Lavendon has become Loxam Powered Access, Don Kenny says. For UK customers and employees, nothing has changed and no French management has been imposed. The only substantial interaction between the UK and French operations, says Kenny, is through the group technical forum.
Under new ownership, therefore, we have a market leader that becomes an even stronger market leader, with even greater purchasing power, but limited scope for growth – the UK Platforms acquisition notwithstanding. Substantial growth for Loxam Powered Access will have to come in other countries.
Loxam's roots are in supplying general plant and tools to civil engineering and building contractors. And while Don Kenny does not see Lavendon as a vehicle for Loxam's entry into the general plant or tool hire market in the UK, Loxam has shown itself open to opportunities. 
In December 2017 it bought out Dublin-based general rental company Swan Plant Hire, so it has a foot in the British Isles in this market, if not yet in the UK. Gérard Déprez said at the time: "This acquisition will allow Loxam to strengthen its position in the Dublin area alongside its Loxam Access branch, and to diversify and complete its equipment range." It is easy to imagine him saying something similar about the UK.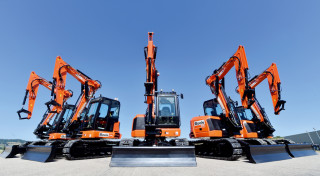 But while Loxam may or may not get much bigger in the UK, we can be more certain that there is more to come from Boels. It is aiming to have at least 50 branches in the UK by 2020.
Boels Rental UK's managing director Chris Haycocks says we can expect more news from Boels in the coming months. "Both acquisitional and organic (greenfield) growth will resume in the New Year when we've integrated and stabilised these new acquisitions," he says.
Haycocks is a busy man. "We are only 18 months into the life of Boels UK – we've grown from 25 to 38 locations, rebranded, changed our entire IT systems, and relocated into four major regional flagship depots," he says. "Capital investment in the hire fleet has trebled to increase stock levels and broaden the product range, aimed largely at our existing loyal customer base."


The Aldi and Lidl analogy falls down on closer inspection. Neither Boels nor Loxam are about piling high and selling cheap. Nor do they claim to do anything substantially different from the indigenous competition, just better.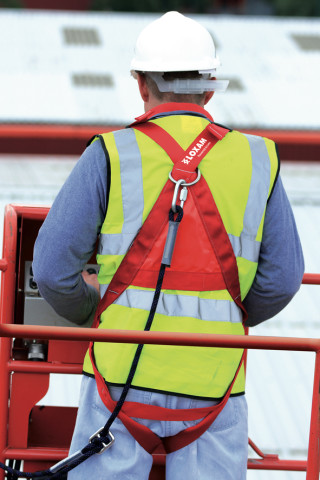 "Boels will bring a brand and quality almost unrivalled in the UK," Haycocks says. "In my 30 years, I've seen nothing as good as Boels. We have a broad and loyal customer spread based upon key account management, service and added value, so the backing of more kit, a broader product offering and the youngest kit in the industry must surely put us in good stead."
He adds: "It is worth pointing out that the aim is to be the very best of hire companies, which does not mean a race to be the biggest, nor a race to win the biggest customers. Stability, profit and growth will be the watchwords, a value we all share."
Haycocks does not think that Pierre Boels has the stomach at the moment to go whale fishing for a major national chain. "We will continue as we are for the time being, acquiring like-minded regional general tool and plant companies, building the geographical network and building a strong and motivated team," he says.
"Our local and regional customers remain the bedrock of our model and provide the rates of return that will allow us to develop the youngest and broadest stock offering in the UK. We will inevitably grow the number of national or inter-regional customers we partner, but the prevailing race to the lowest price in pursuit of growth is incompatible with a truly high-quality added value service. For us to have thrived in the UK as we have, then of course we are competitive, but our customers want good kit, great service and account managers who can understand their particular needs."
He adds: "Boels want to build a solid and successful base first in the UK, but I'm sure it will look very different in five or 10 years' time."
It cannot be a coincidence that both Chris Haycocks and Don Kenny give almost identical answers as to what makes their company different from others: it's the owner, they both say.
While Loxam has had support from venture capitalists, Gérard Déprez has retained control. "He has been with Loxam for 30 years," says Don Kenny. "He has worked his way up and taken it over. He knows it inside out. He is not just out to maximise profit but to build a sustainable business for the future."
And here's Haycocks on Pierre Boels: "He's a through-and-through tool hire man. As the second generation CEO of Boels Rental, Pierre Boels alone separates our business from much of the competition – a dyed-in-the-wool tool hirer with long-term growth aspirations. This alone I feel separates us, and provides a bright long-term future for our loyal staff."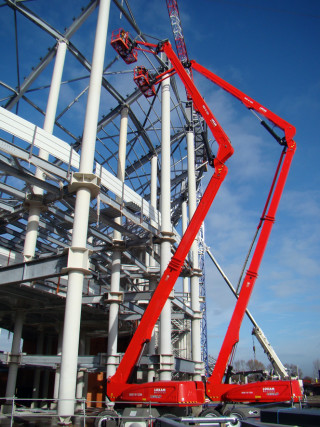 Other Europeans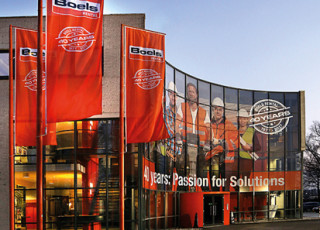 Loxam and Boels are not the only mainland European hire firms in the UK market. There is Riwal too.
Riwal is a Dutch firm owned by an Israeli, Doron Livnat. It specialises in powered access and has roughly 1,000 machines operating out of four depots in the UK.
Although it is Dutch, it has British roots. It began life in the 1960s as the Dutch branch of the UK crane hire firm Richards & Wallington. Riwal UK was launched in 2009. Mick Ledden, previously of Aggreko and Lavendon, joined as its managing director a year ago.
He says that the appeal of the UK rental market for European firms is its relative stability. It might not offer the growth of Asian markets but as the most mature rental market in the world it offers a degree of steadiness.
To date, Riwal UK has focused on re-hiring larger machines but Ledden says that Riwal has big ambitions in the UK access sector. A three-year plan has been approved for depot investment and a new IT system is coming on stream. "The game plan is to grow the UK market at a significant rate," he says.
Do British firms travel?
In general, UK hire companies do not display international ambitions. In fact, the trend is to retreat from overseas markets. Speedy has withdrawn from the Middle East, for example, and crane hirer Baldwins came a cropper in the USA back in 2002.
There are some notable exceptions. A-Plant's parent company Ashtead has experienced substantial growth in the USA, where its Sunbelt Rentals business has grown revenues from $1.6bn to $4.2bn in the past 10 years, dwarfing any possible growth that Ashtead could dream of in the UK. And Sunbelt is targeting a further 50% growth by 2021.
Vp also has international ambitions – its Groundforce shoring equipment and Airpac Bukom oilfield equipment have international reach and in 2016 Vp purchased TR Pty, engaged in the specialist rental of test & measurement, communications and audio visual equipment in Australia, New Zealand and Malaysia. "It has been our aspiration for some time to increase the Group's overseas presence, given the right opportunity," chairman Jeremy Pilkington said at the time.
Power specialist Aggreko is also international. Of its £720m rental revenues in 2017, 86% came from outside of the UK.
But it is significant that Ashtead, Aggreko and Vp are all publicly listed (as was Baldwins at the time of its US adventure). Shareholders of such companies expect continual growth. Privately owned companies, which account for the vast majority of hire firms, are not under the same pressures.
Whether Boels' growing presence in the UK will persuade Speedy or A-Plant to open up for an away fixture in the Netherlands remains to be seen, but all things considered it seems unlikely any time soon.
This article was first published in the November 2018 issue of The Construction Index magazine
UK readers can have their own copy of the magazine, in real paper, posted through their letterbox each month by taking out an annual subscription for just £50 a year. Click for details.
Got a story? Email news@theconstructionindex.co.uk