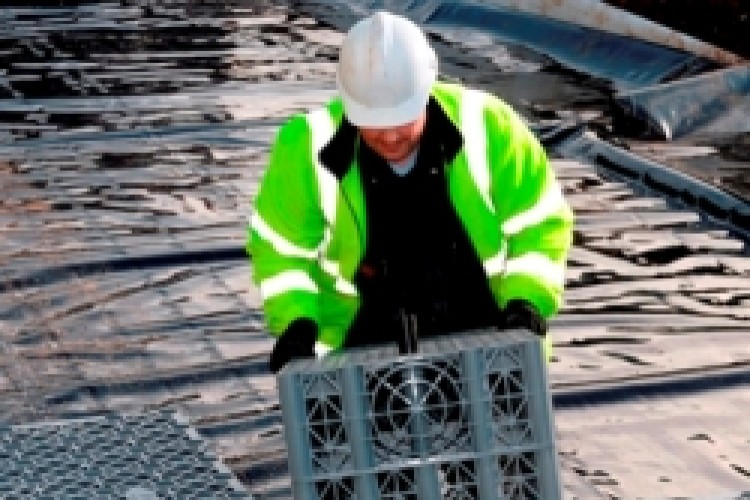 Approval for the trial sites has been granted, based on strict design criteria focusing on the silt loading and storage potential of Polystorm cells. The guidance criteria also cover the installation and ongoing maintenance of the modular cell structures.
Peter George, Development Engineer for Wessex Water commented:  "We reviewed the design guide criteria in relation to the Polystorm modular cells and have agreed to use them in some of our trial sites. We are interested in how the cells perform within adoptable drainage schemes and have been impressed with the level of detail provided by the Polypipe WMS team in relation to the product."
Lynton Barstow, National Approvals Manager for Polypipe WMS has noticed that several water companies are now looking into plastic products as an alternative to traditional drainage solutions.
He commented:  "The performance characteristics of Polystorm modular cells provide a compelling reason for water companies to consider more innovative drainage systems. Polypipe WMS possesses a great deal of project and technical data, third party accreditation and case studies of successful projects all of which support our belief that modular cell solutions offer superior capability and health and safety performance when compared with alternative drainage products."
With their 95% void ratio, Polystorm modular cells provide excellent storage capacity for managing surface water run-off.  Each cell is light enough to carry manually, making it safer and easier to handle and install on-site than traditional rigid materials, whilst providing exceptional structural capability.
Polystorm cells form part of the Polypipe WMS range of modular cell products which are suitable for trafficked areas.  Polystorm Lite cells are available for landscaped applications, while Polystorm Xtra cells are suitable for heavily-trafficked schemes.
Got a story? Email news@theconstructionindex.co.uk