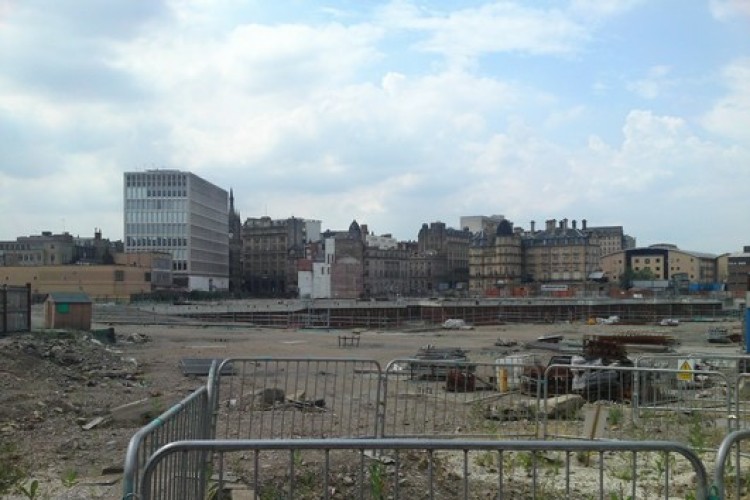 Since 2008 the centre of Bradford has just been a huge hole – a derelict boarded up building site with nothing going on. Now Westfield is finally starting to get moving on the Bradford Broadway development, it says.
It is clearing rubble and weeds from the site, carrying out surveys and preparing a construction compound.
Westfield has yet to name a contractor for the project but in a bid to get a construction supply chain in place, it is holding a 'meet the buyer' event in conjunction with Bradford City Council. This takes place on Wednesday 11 December 2013 at Bradford City Football Club. Details are available by emailing: E&STeam@bradford.gov.uk

Westfield senior development executive Neil Maclure said: "With all of the planning conditions now discharged, and site enabling works soon underway, the Meet the Buyer event is an important step forward in the construction process. Westfield is very interested to meet with local companies to discuss how they can assist in the development and importantly help create local jobs."
Bradford Council leader David Green said the start of site clearance work was "a step in the right direction".
After 10 years of planning and no action, locals have grown cynical and blame Westfield for contributing to the decline of a once-great city.  A typical post on the message board of the local Telegraph & Argus newspaper website reads: "Nice to see the gardeners there this morning, two fellows, one with a brush, the other leaning on a shovel... the whole saga is a complete laughing stock."
Got a story? Email news@theconstructionindex.co.uk