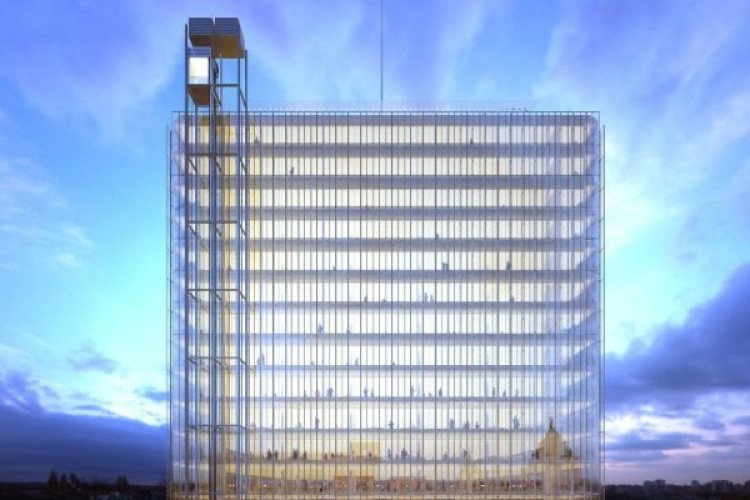 The development, known as the Paddington Cube, will revamp the area around Paddington Station.
The plans also allow for further improvements to the Network Rail station, with a new Bakerloo tube station, offices, restaurants and a new public piazza with £2m-worth of public art.
The plans to develop the site of the former Royal Mail sorting office at 31 London Street were submitted by Singapore-owned Great Western Developments Ltd, which is working in partnership with Irvine Sellar, the man behind the Shard.
Plans for the 14-storey Cube were produced after initial plans for a 72-storey, 254-metre skyscraper, nicknamed the Paddington Pole, were withdrawn after substantial local opposition.
Both the old and new scheme are designed by architect Renzo Piano, who also designed the Shard for Irvine Sellar.

The latest proposal also includes plans for the construction of a new road, to be paid for by Great Western Developments, to maintain ambulance access to the nearby St Mary's hospital.
Westminster City Council deputy leader Robert Davis said: "Paddington is the front door of our city for many visitors with vital rail connections linking London to the country and the world. The Cube development will create the infrastructure we need to build a brighter future for this part of Westminster."
"Designed by Renzo Piano, one of the great architects of our time, these plans are a game-changer, breathing fresh life into the area. It is a big, ambitious project that secures a £65m investment in public space and transport infrastructure and will create around 4,000 new jobs."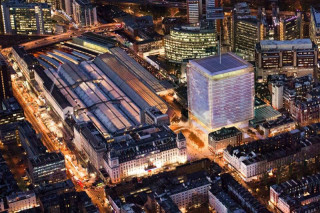 Got a story? Email news@theconstructionindex.co.uk