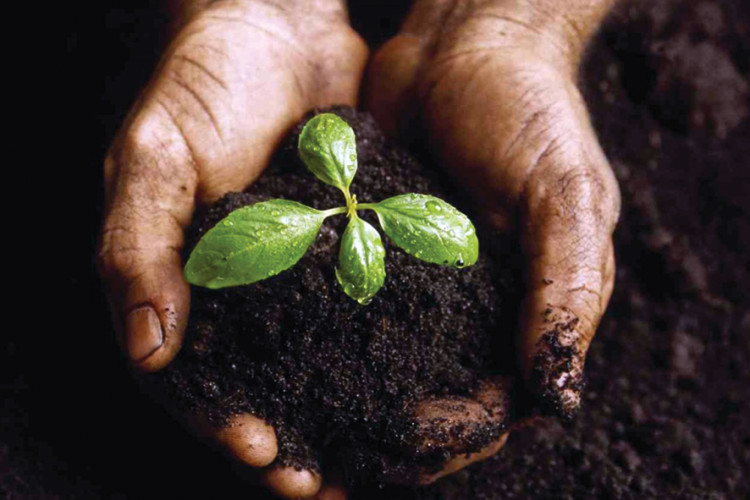 When introduced in 1996, the Landfill Tax caused quite a stir. It was the UK's first statutory levy for environmental purposes and it forced businesses to look carefully at exactly what it was they were dumping. And some people discovered that they were dumping money. One of these businesses was British Sugar, which at the time was processing up to nine million tonnes of sugar beet at its factories across the UK. Sugar beet comes into the factory straight from the field, and covered with mud. The first thing British Sugar has to do is wash all this earth off, with the result that it has more than 300,000 tonnes of soil to dispose of every year.
In the past, some of this earth went straight back to the beet growers and some was used by British Sugar itself for landscaping around its factories; but most of it went to landfill. During the 1980s, the practice of returning the soil to arable farmers was banned because of the risk of spreading rhizomania, a disease of beet crops transferred through the soil. Then the Landfil Tax came in. Faced with a massive increase in the cost of disposing of all this earth, British Sugar set about finding an alternative – and found
that it had a highly saleable product on its hands. After all, this material was top quality arable topsoil.
The task of processing and selling this soil – dubbed, naturally, Topsoil - fell to the company's Co-Products division, a spin-off business set up several years earlier. This division already supplied animal feed, made from the fibrous residue left after the sugar has been extracted from the beet. Another by-product was lime, sold to farmer for soil pH correction. Limestone is used in the sugar purification process and the residue is processed and sold under the brand name Limex. To these products, British Sugar added Topsoil and today, some 17 years later, it is the UK's largest supplier of quality topsoil. Most of this material goes to housing developers, landscaping contractors and for use on sports pitches. "Last year was our best-ever," says Topsoil manager Andy Spetch. "We sold 250,000 tonnes. We don't sell any to farmers at all and nearly all of it is used for landscaping or sports surfaces," he adds.
British Sugar's success in this area is due to both the volume and the quality of the material. "There are other sources of topsoil, including skip-waste and muckaway," explains Spetch. "But although some of this can be good stuff, there's a very high risk of contamination with glass, wire and other nasties including chemicals and weed seeds." There is in fact a British Standard for topsoil (BS3883:2015 in its latest revision) that has been around since the 1990s. British Sugar's Topsoil is tested to conform to this standard. "We only sell soil that meets the standard, and we have to be able to prove it," he says. "We take a sample from every 5,000m3 or 8,000 tonnes and have it analysed by a third- party UKAS-accredited laboratory. Samples are analysed for their growing properties, texture, nutrients, toxic elements and so on. It's our responsibility to ensure it's fit for purpose."
British Sugar Topsoil is produced in two grades. By far the most popular grade – accounting for about 90% of output – is called Landscape 20 and is a premium topsoil for general landscaping and garden use. More specialised is Sport 10, a blend containing up to 80% fine sand sold as a top- dressing for winter games pitches.
The production process is simple. Beet entering the plant is washed in special machines and the soil-laden water run off into settlement lagoons. "Grains of sand, which are the densest particles, settle out first. Then the silt, then the clay," explains Spetch. When the lagoon is full to capacity, excess water is drained off and the wet soil can be excavated. Because of the way the particles settle out, the sand is concentrated at the top of the lagoon, where the material runs in. Other components – the silts and clays – are found in strata further downstream. This means that the different types of material can be excavated and stored separately for blending. Of course, none of the material is actually dry. "The stuff going into the lagoon is only about 5% to 7% solid matter. When we dig it out, the sand is usually 60% dry matter and the silts and clays between 20% and 50% dry matter. It's still very wet," says Spetch. The material is therefore stockpiled and allowed to dry further. The sand dries more quickly than the other materials and so the Topsoil is usually blended from two-year-old silt and clay and one-year-old sand.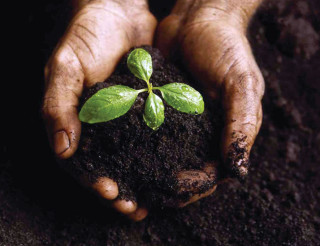 Four sites – all in the big sugar-producing areas of East Anglia and the East Midlands – currently produce British Sugar's Topsoil. They are at Bury St Edmunds in Suffolk; Wissington, near King's Lynn in Norfolk; Cantley, near Norwich; and Newark-on-Trent in Nottinghamshire. "We currently have roughly 40,000 tonnes of Topsoil under covered storage at these sites," says Spetch. Over the past decade and a half, British Sugar has invested in plant and equipment to improve the efficiency of the soil production process. Each site is equipped with silos, trammel screens, blending and handling equipment. Sales are handled by a team of three sales managers based in Peterborough. But although the soil sells well and is in high demand, Topsoil is not a profit centre for British Sugar. "It's still a cost," admits Spetch, "but it's the least costly way of disposing of it". And so, ironically, British Sugar is simultaneously investing in the soil production process and in attempts to reduce the amount of soil it produces.
Over the past 15 years, developments in harvesting and loading machinery have helped reduce the company's soil tares by up to half, says Spetch, and British Sugar now has the lowest soil tares in the EU at around 6% by weight. Despite that, British Sugar is by far the largest supplier of topsoil in the UK – which may be surprising when you consider the amount of potatoes, carrots and other root vegetables we consume every year. "I've spoken to an awful lot of these guys, and they're in a different game," says Spetch. "Potatoes are nice and round; carrots are nice and straight...there's not a lot of soil on them," he explains.
Sugar beets, on the other hand, are big ugly knobbly things that come with a generous coating of dirt. Furthermore, most root vegetables are processed right there on the farm before being delivered directly to the store. Spetch says that British Sugar is almost alone in making a business out of its surplus topsoil. "Some European producers sell it, but most don't," he says. "The French, Dutch, Germans – none of them recycle their soil. The only other European sugar producer that systematically processes and sells topsoil is Swizerland. It's a very small industry, but the Swiss do it."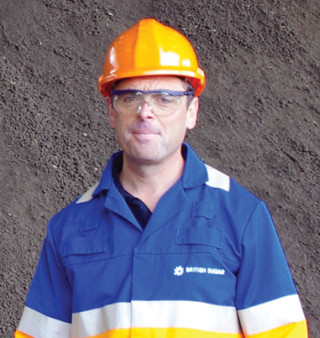 This article first appeared in the September 2015 issue of The Construction Index magazine. To read the full magazine online, click here.
To receive you own hard copy each month in traditional paper format, you can subscribe at
http://www.theconstructionindex.co.uk/magazine
Got a story? Email news@theconstructionindex.co.uk