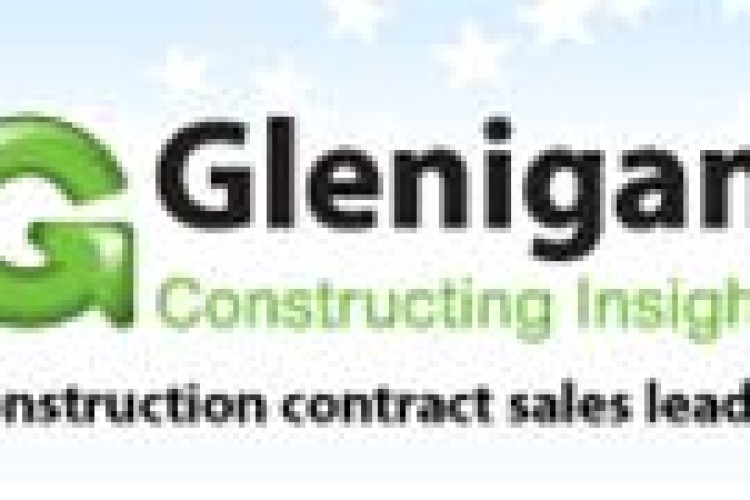 The "2 years for the price of 1" is available to just 46 more customers. Glenigan are also offering to spread the cost over 2 years.
Companies choose to work with Glenigan because: 
They help companies win more contracts, increase profits, build the right company relationships and make informed sales pitches to the right people at the right time. 
They do this by providing comprehensive, up-to-date intelligence about planned and current UK construction projects and the companies and decision makers involved.  
There online database uses a powerful search engine to provide instant access to the precise information  businesses need.  
Customers can flag projects and companies as favourites and receive email alerts when updates are made so they can act on the very latest information.  
Glenigan customers reduce risk, identify new business opportunities, track and forecast market trends. 
They provide extensive construction activity data, analysis and forecasting by region and sector and in-depth company profiles.  
Customers can interrogate the vast database using custom statistics tools to answer business specific questions and inform strategic decisions.  
Tailored company profiles, graphs and charts can be exported into presentations with ease.  
Glenigan enable companies to increase efficiency by spending less time searching for and interpreting information and more time using it.
They do this by combining comprehensive data gathering, exhaustive research, detailed statistical modelling, expert analysis and a user-friendly online database with training and ongoing support for every user.  
Glenigan make over one million telephone calls per year to provide data that can be depended upon.  
They have dedicated account managers ready to help each customer get the best from our information so they can focus on driving their business forward.
This offer is only available to new customers, and cannot be used in conjunction with any other offers or discounts.
About Glenigan: Glenigan is the trusted provider of construction project sales leads, industry data, analysis, forecasting and company intelligence. Glenigan combines comprehensive data gathering and exhaustive research with detailed statistical modelling and expert analysis to deliver information our customers can depend on.
Established in 1973, Glenigan is part of Emap Ltd. Our clients include companies involved in the design and realisation of construction projects, suppliers of materials and services to the construction industry and organisations that monitor construction activity. 
We work in partnership with our customers to deliver results because supplying the best information is in itself not enough. You need to know to how find the right information and use it effectively. We will invest time to understand your business objectives and train and support every user to help you get the best from Glenigan. 
Got a story? Email news@theconstructionindex.co.uk