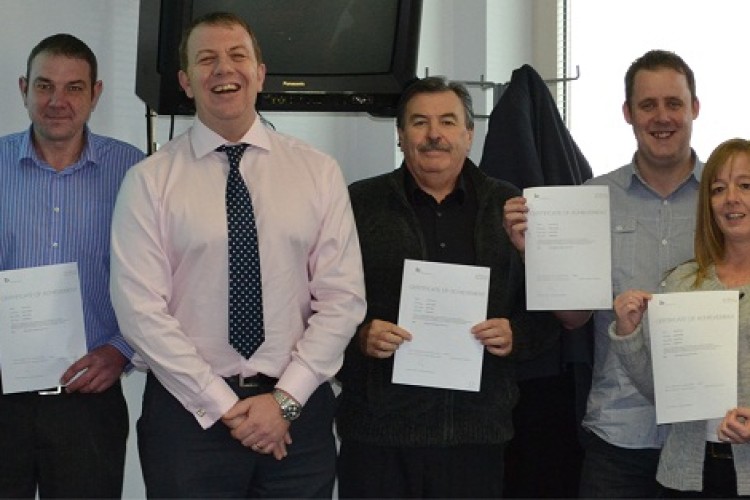 The accreditation will enable the repairs and maintenance specialist to deliver the BPEC Renewable Energy Awareness programme. The company can also provide renewable energy advice to clients and their customers.
The programme covers technologies such as thermal and solar, photovoltaic (PV), heat pumps, wind turbines, micro-hydro, and domestic biomass systems. It provides an introduction to the benefits of green energy, such as grants available and return on investment.
This registration will complement Willmott Dixon's recent acquisition of the Micro-generation Certification Scheme (MCS) accreditation, which allows the company's qualified trades people to install and maintain micro-generation technologies.
Willmott Dixon Partnerships works with social housing landlords, currently providing support services to over 135,000 homes, 1,200 public buildings and 50 commercial properties across the UK.
The first training course was attended by managers and customer and community officers from Willmott Dixon's branches where the company is carrying out work.
Mick Williamson, managing director at Willmott Dixon Partnerships, said: "Gaining this important accreditation in addition to gaining the MCS certification is excellent news not only for our company, but also our clients and customers. Renewable energy technologies are becoming an increasingly important part of our business, as our clients are keen to find ways to heat homes and provide hot water at a time when energy costs are so high. It is therefore important that we are knowledgeable on the different technologies available, how to fit them, repair and maintain them. 
"Becoming a registered training provider allows us to provide real practical training to our general managers, production managers and supervisors which will enable them to speak with confidence about the technology they will be using as well as the ability to discuss additional support and other areas such as installation requirements. There are also obvious financial benefits to Willmott Dixon by self-delivery of the programme, which we can then pass on to our clients."
Willmott Dixon Group is one of the UK's largest privately-owned capital works, regeneration and support services companies.
With over 158 years of experience, the company provides services within the built environment to Government, registered social landlords, local authorities and private sector clients throughout the UK.
Got a story? Email news@theconstructionindex.co.uk