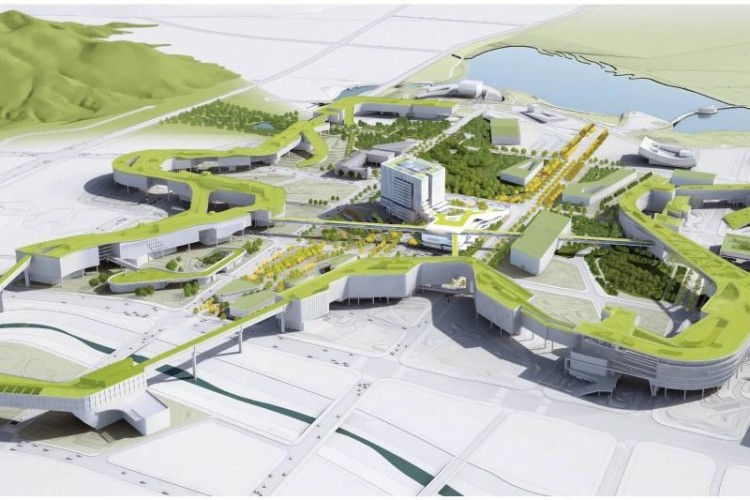 Construction of the New Government Complex Sejong is slated for completion in 2021 at a total cost of KRW371.4bn.
The HEERIM Architecture & Construction consortium's Sejong City Core plan was selected by the National Agency for Administrative City Construction and the Government Buildings Management Office of the Ministry of Public Administration & Security.
The New Government Complex Sejong will be built on a gross area of 134,000m2. The project, which is designed to boost economic growth potential, involves the first government-led construction of an administrative city in Korea's history. The intention is to create a world-class city, featuring buildings and structures with innovative designs collected through the global design competition.
The new complex will be connected to the existing building via a bridge. Scenic pedestrian paths will stretch out and fill the space between the bus rapid transit system and Sejong Lake Park.

The construction of the Administrative City reflects the ideas of Jean-Pierre Durig of Switzerland and Andres Perea Ortega of Spain, who were the winners of the 2005 competition held during the early stages of urban planning of the city.  
Lee Wonjae, administrator of the National Agency for Administrative City Construction, said, "I extend my gratitude and thanks to all those involved in the construction of the Government Complex, and I would like to tell everyone that we will complete the New Government Complex without any hindrance." He added: "We will do our utmost to make the city of Sejong a true administrative city that leads balanced national development."
Lee Jaeyoeng, director of the Government Buildings Management Office, said: "We will make the New Government Complex a landmark of the Government Complex Sejong and a public-first government complex where people can come and use government services with ease."
Got a story? Email news@theconstructionindex.co.uk