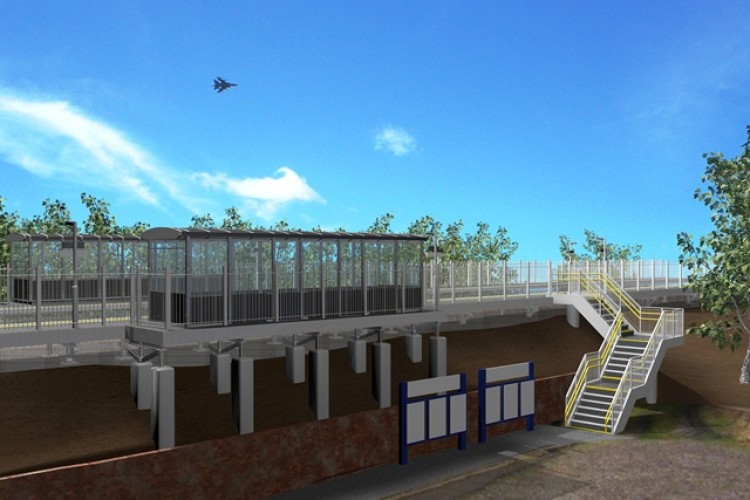 The £2.1m project will mean that visitors can continue to use trains to visit the famous RAF museum nearby.
The existing station was opened on 1937 to coincide with the opening of RAF Cosford. Even then, sustainability was at the forefront of people's minds, according to Network Rail. Adam Checkley, Network Rail's senior building surveyor explains: "In simple terms, the station has two wooden platforms and sections of it are constructed from original wooden sleepers.
"This could well mean that they are over 100 years old and they have done well to last this long, but with the increasingly large numbers of people visiting the Cosford Air Show, now is the time to replace them."
The work will include removing the existing waiting shelters, lighting and fences, demolishing the timber platforms and support structures and the access stairs leading to them.
They will be replaced with new platforms constructed from GRP (glass reinforced polymer) which will be laid on concrete cross beams and steel supports. The platforms will have a non-slip surface and include tactile paving to denote the platform edge. New fencing will be erected along the rear of the platforms.
Each platform will have a new steel and glass waiting shelter and lighting columns, and the customer information screens and station announcement system will be reinstated.
There will also be new steel staircases giving access to the platforms.
Work is due to start on 31 October and continue until mid-March 2012.
Got a story? Email news@theconstructionindex.co.uk