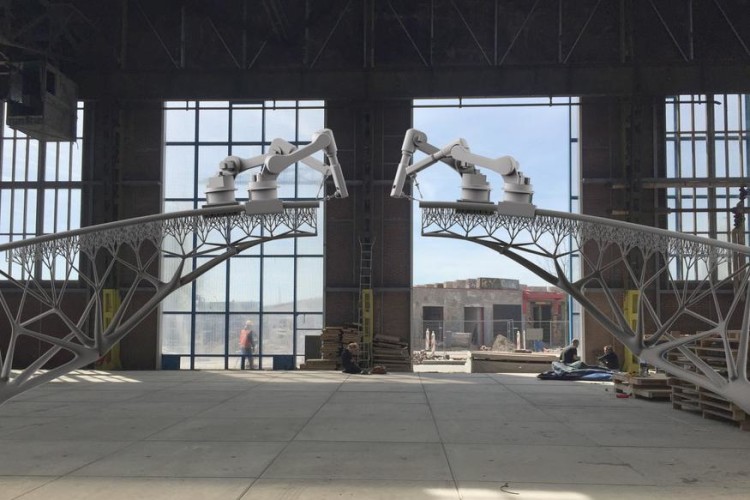 Various steel wire rods from ArcelorMittal will be tested as the raw material for creating the footbridge across the Oudezijds Achterburgwal canal in Amsterdam.
The company has signed a two-year partnership agreement Dutch company MX3D – a pioneer in large-scale 3D printing – and will be the sole material partner for the project. 
"Steel versatility combined with 3D printing opens the path to a complete re-think of steel components design that offers total freedom in product geometries and manufacturing process," said Olivier Vassart, ArcelorMittal's global R&D portfolio leader for long products. "Steel continues to be a source of inspiration for designers and projects like these show that no material has steel's track record when it comes to innovation."
The first step in the project is to build a 3D-printed bridge prototype by the end of 2016 in MX3D's new workshop. Following tests and analysis of the prototype, the final bridge will then be printed on the canal. 
ArcelorMittal's Gandrange research centre will work on the bridge design from the materials point of view, analysing structural behaviour and corrosion properties. A core objective for the company is to better understand the impact of 3D printing on steel products – for example, whether regular welding steel grades are suitable in 3D printing applications, or whether a new steel grade must be developed for this type of application.
Got a story? Email news@theconstructionindex.co.uk