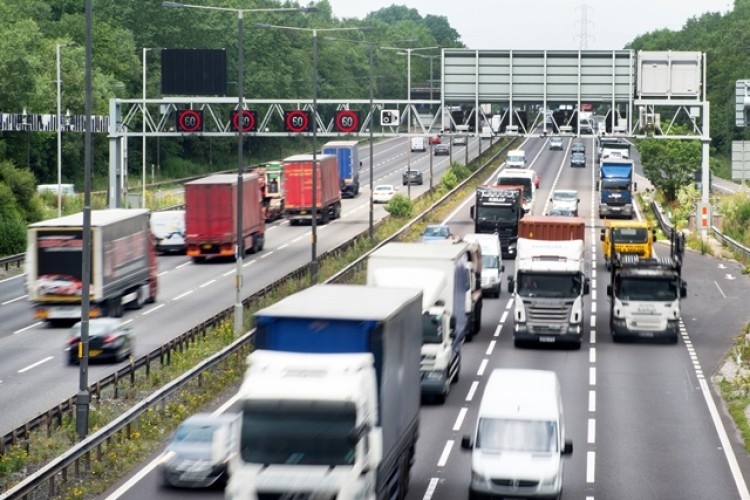 WSP Parsons Brinckerhoff has been awarded a £500,000 contract to investigate how best to improve east-west links between the M6 in Cumbria and the A1(M) in the Northeast. WSP will lead a joint venture of companies, including Halcrow, TRL and Steer Davies Gleave. They will examine the case for turning the A66 or A69, or both roads, into dual carriageways as well as making other improvements along their length.
Arup has been awarded a contract worth just over £1 million to consider how the transport network to the northwest of Manchester could be improved, including the M60 from junctions 8 to 18 and the M62 from junctions 9 to 12. The study will examine both road and public transport improvements.
 "These two studies could lead to major benefits across the north and I'm pleased we've now reached the stage where we can appoint specialist companies to start this process," said Highways England strategic planning director Nigel Edwards. "A new dual carriageway, providing a direct link between Cumbria and the North East, would mean businesses would no longer have to rely solely on the M62 to travel quickly between the two regions."
 He added: "We're already creating a smart motorway on the busiest stretch of the M60 in Greater Manchester, but the new strategic study will look at what else can be done to alleviate congestion in this part of the region."
A £1.3m trans-Pennine tunnel study into the viability of a new trans-Pennine tunnel, as part of an improved link between Manchester and Sheffield, was awarded by Highways England to a joint venture of Mouchel and Hyder in July.
Meanwhile, further south, Highways England has also handed Arup a £600,000 commission to look into improving the A1 from its junction with the M25 to Peterborough. In particular, Arup will explore the case for improving the non-motorway section linking the two parts of the A1(M) to motorway standard.
The study will look at bringing consistency to the southern section of the route and whether improvements, including changing the alignment of the road, could reduce the environmental impact of the existing route and benefit local communities.
"The A1 is one of our oldest trunk roads, and also one of the least consistent," Nigel Edwards said. "This study will examine what could be done to improve the road to motorway standard and bring consistency to the southern section of the route."
All studies are due to be completed by the end of 2016.
Got a story? Email news@theconstructionindex.co.uk