I will be writing a series of reports over the coming weeks, which will cover the latest machines that were demonstrated to us, including the E Series hydraulic excavators, K Series wheeled loaders and the D8T track type tractor and lots more.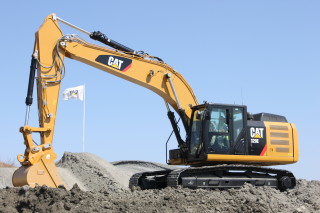 As a prelude to my full reports here is a great walk around video on one of the highlights of my visit, the 329E hydraulic excavator.

Keep your eyes peeled to the Digger Blog over the coming days, for a more in depth look at these latest products.