The Poclain TY45 was in its day a revolutionary excavator although by today's standards it looks very strange indeed. The machine was first launched in 1961 the year of my birth! The machine had stunning success around the world having been marketed in over 120 countries.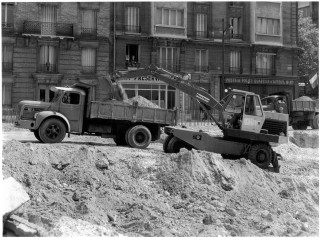 I found one of these machines a few years ago on a farm in Cornwall and wrote about in an earlier blog post when the archive posts return you will be able to read all about it.

At the other end of the scale was the mighty Poclain EC1000, when it was introduced to the public for the first time in 1970 at the Paris Intermat show it was without doubt the largest fully hydraulic excavator ever built.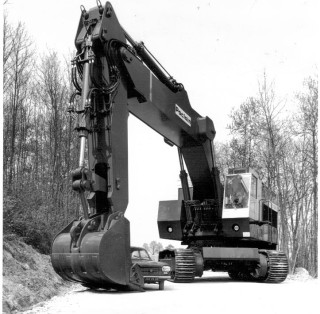 The machine was powered by an incredible 3 GM8V71 engines which developed 840 hp, weighing in between 142 to 160 tons depending on spec it could work as a 10 cubic-yard face shovel or a 6.5 cubic-yard backhoe. This machine continued in production until 1975 when it was replaced by the new 1000CK model.