Finnish screening and crushing bucket specialists, ALLU, have a large demonstration area in Las Vegas and are demonstrating examples of their range on two Deere excavators and also on a Caterpillar Skid Steer Loader.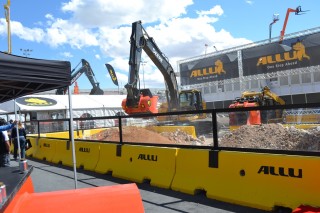 ALLU manufactures over 70 different screener bucket models, which improve recycling methods and the processing of different soils and materials, offering the end user vast savings in material utilisation as well as being very environmentally friendly.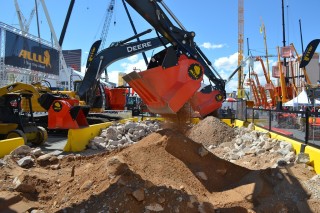 Over on the Kobelco stand, the star attraction is this SK850 hydraulic excavator, with an operating weight of 78,200 – 80,500kg, depending on specification, and powered by a 370kw SAA6D140E-6 water cooled, turbocharged, electronically controlled common rail diesel engine. This machine can handle buckets sizes from 2.8 – 5.4 cubic metres.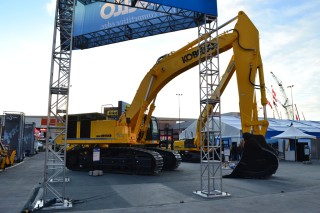 Amongst the products on show on the Caterpillar stand, is the innovative D7E electric drive hybrid track type tractor.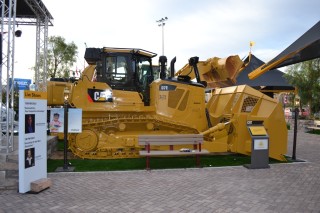 Also on display was this fine example of a 980G wheeled loader, which has been fully refurbished to showroom condition, as a Caterpillar Certified machine.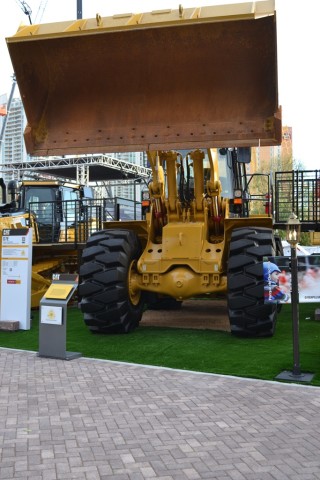 Talking of restorations, this fine example of a Caterpillar twenty tractor is also on display on the Cat stand.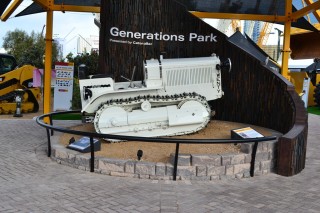 Volvo has a large presence at ConExpo and they are using the event to showcase the latest models of G Series wheeled loaders and F Series articulated dumptrucks.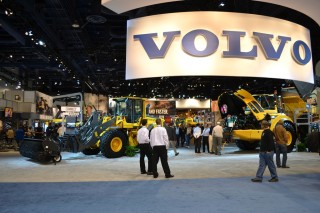 The show has quite an emphasis on cranes and this example of the new G series from Kobelco has been attracting a fair bit of interest.
Finally, in this batch, a visit to the Liebherr stand where an impressive line up of machines is on display, including this piling rig with models from the company's mobile crane range in the background.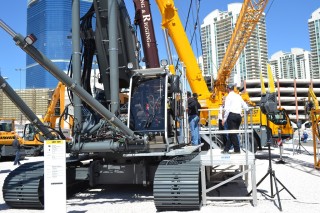 We hope to bring you more highlights from the show during the week.