Neil Grainger of Always Digging fame, has been out and about clearing premises around his village, with a hired in JCB 530-70 telehandler with loading bucket.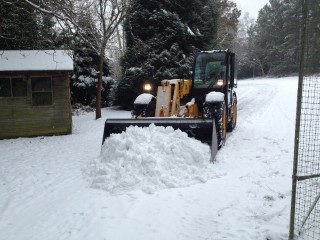 Another JCB machine keeping busy in the snow clearing duties is Luke Finney's JCB 3CX. Luke from the Leicestershire area, has even been called on to clear snow from the local police station car park!
And finally in this batch this latest Hymac scale model is now being made by Brian Blackman and is available to buy from BSB Plant Models. I think you will agree it would be a great addition to any model enthusiasts collection.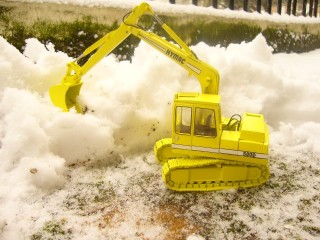 I have a soft spot for the old Hymac 580D having spent 9 years on one in Southampton, Here I am at the controls in this poor quality shot in 1982 aged 21! Not a snowy day on this occasion.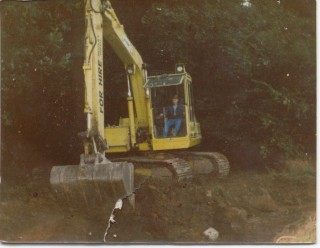 Why not send in your snow and machine related photos for inclusion on the Digger Blog