I will be taking over the seat on one of the company's Doosan DX140LC 14 ton hydraulic excavator's, and as this company is far more pro-active with the world of social media than the last firm I was with, I will be in a position to report on any machinery related items that may be of interest to the Digger Blogs ever expanding readership.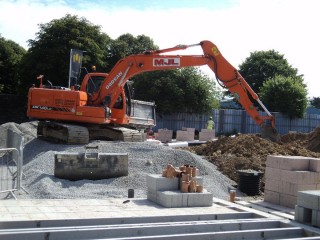 I have heard that these DX model machines have come a long way since the earlier Daewoo models, which I spent time on back in the late 90's early 00's, so I am looking forward to giving my feedback on these new machines as I use one on a daily basis.

In the meantime here is a good little promotional video I came across featuring some Doosan products out on the golf course ...Enjoy !