They show a Doosan DX35Z zero tail swing mini excavator which has become seriously bogged in what appears to be a forestry area.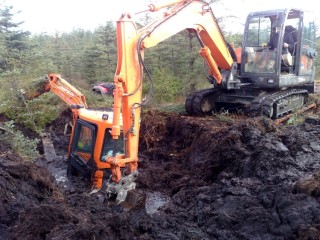 The stricken machine was eventually extracted with the help of a Daewoo 75-V Solar 7.5 ton machine which was used to dig around the stricken 3.5 ton excavator, before pulling it out of the hole with a set of chains.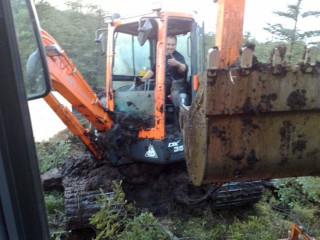 Nothing damaged except the operators pride and with a good pressure wash down I am sure the machine was looking good as new once more!
Now the snow has finally thawed in most parts of the UK, I am sure we will all be facing muddy and boggy sites again when we all return to work a week today.