MJL Ltd was formed by Matthew Lugg in 2001. The initial company consisted of Matthew and two others who are still working for the company today, one whom is currently the contracts manager and the other one is a foreman.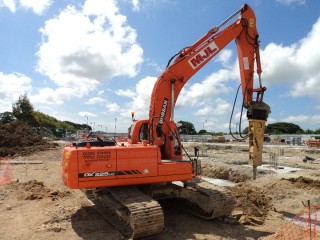 Matthew's first machine when he formed the company was a Case 590 Super LE backhoe loader, which he operated himself for 2 years and a second hand Thwaites 4 ton dumper. Today the company employs in excess of 100 members of staff and is still growing year upon year.
MJL runs a mixed fleet of machines with no real brand being dominant. The fleet includes Doosan excavators ranging from 8 tons to 22 ton models, Case 8 ton and 13 ton excavators. Mini excavators are represented by models from Hitachi 3 ton, Takeuchi 5 tons, and Ammann Yanmar 1.5 ton models.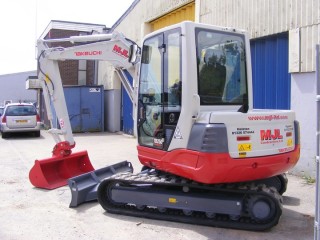 These prime movers are supported by a Case 590 Super R backhoe loader, 10 ton forward tipping dumpers from Terex and Barford, and a selection of Barford 120 double drum rollers.
The company also have their own fleet of tipper lorries, which features models for Man, Renault, and DAF. These trucks are used for the company's muck away contract's and also to distribute materials, including sand, type one stone and other materials that are required on sites around the region.
Just last week the company took delivery of another Doosan DX225 excavator which will be operated by highly experienced operator, Alan Maunder , who joined the company in time to take delivery of his new machine. Alan, whom I know personally, is another operator like myself who takes great pride in keeping a clean and tidy machine at all times, whilst still turning out a good days work.

After his first week in the new machine, Alan is said to be more than impressed with the Doosans speed, power and smoothness of operation.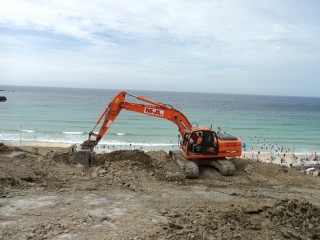 The company is due to receive another Doosan DX140 this week which has been on order for over 3 months. The 14 ton class excavator will be heading to the Tremough Campus site in Penryn, where MJL are currently carrying out 2 large contracts on behalf of Leadbitter Construction. The driver who will be receiving the new machine is Paul Richards who is finally going to get his machine after a very long wait!
The company has been awarded some very large contracts recently and Matthew says they will be looking at further increasing its fleet of equipment even more to help cope with demand.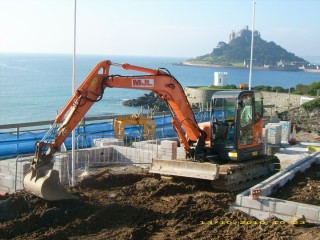 Matthew said, "We pride ourselves on providing an exceptional service to our customers and our attitude to health & safety has enabled us to become one of the most recognised groundworks contractors in Devon and Cornwall".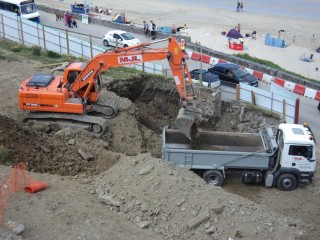 The company currently has ongoing contracts throughout Devon and Cornwall, with various national house builders and large construction firms.