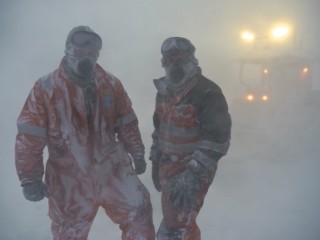 The guys there have spent the past four months just effectively hunkered down waiting for their winter to pass. They called off the expedition back in June after managing just 313km of the planned 3,822km journey. Not even their specially adapted pair of Cat D6N tracked tractors could negotiate the crevasse field tha they encountered. (See our previous report here.)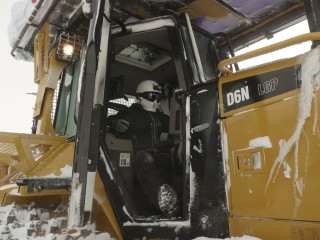 The good news, however, is that when it came to cranking up the Cats after their downtime, they both started first time. The five-man team is expected back in the UK by the end of November 2013.

Spencer Smirl, one of the two Finning engineers on the team assigned to look after and drive the Cats, has blogged on the OurColdestJourney website about the engineering processes required to start the machines after the deepfreeze.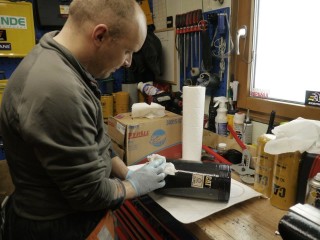 Spencer says: "The fact that both Cat D6Ns started first time despite months buried under snow is a testament to the build quality of the machines, and the quality of the modifications engineered by Finning. The temperature often remained well into the -40°Cs, so without the specially designed heating and insulation systems, combined with the extra precautions that had been built into the machine to prevent the ingress of snow and ice, it would have taken a lot more effort to get the engines back started again. We're all grateful for the support we know the expedition is receiving, and at this stage, we're all just looking forward to coming home."