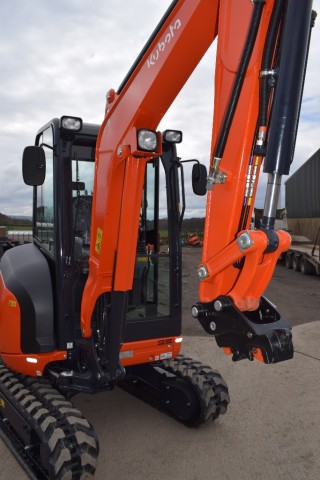 Hill Engineering introduced the fully automatic hydraulic Tefra quick coupler for excavator attachments in 2012 but they were not designed to fit any machine smaller than three tonnes.
Now, however, it has introduced the 2T Tefra coupler, designed for excavators from 1.4 tonnes up to 2.5 tonnes, depending on the dimensions of the excavator.
Engineering manager Neal Loughran says: "We decided to introduce this new coupler because of the number of requests we were receiving from customers – so its introduction was led by demand from the mini market."
He adds: "The 2T coupler basically has the same components as the larger couplers. We designed the 2T coupler frame to work around the already proven three-tonne cylinder. We now have a fully functional and working product that has been rigorously tested and has been well accepted. We have already sold a number of these hitches to machinery dealers in the UK, including DA Forgie, Kubota dealers based in Limavady & Lisburn, who bought the first one. JCB, Kubota, Takeuchi and Caterpillar have also ordered a number of the new Tefras for their mini-excavators. We will have our 2T coupler ready for the mass market by mid-summer."

The dimensions of the new 2T coupler are: pin diameter 30-35mm, pick-up centre range 118-143mm and bottom frame width 99+2mm.