This incident happened some time ago on a Greenfield site adjacent to the M4 near Bath. The Hitachi 350 which is owned by M.J. Church plant hire, became bogged in the soft ground and needed the assistance of the company's New Holland 215 to extract him from the quagmire.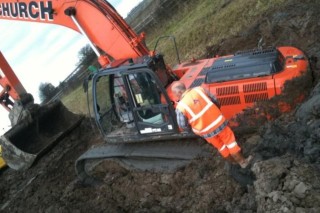 The machine was soon recovered with a little help from the New Holland machine, no damage was reported and only slight embarrassment for the operator whom we believe was called Roger.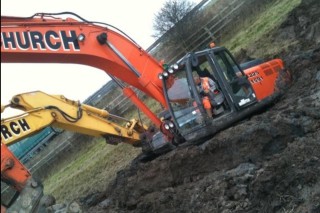 Don't forget if you have any photos of a similar nature we want to see them here on the Digger Blog.