In 1961, the year I was born, Palma Contracting took on a job around the base of the Statue of Liberty in New York, excavating around 12,000 cubic yards of material to facilitate the building of the Museum of Immigration, during this contract Palma Contracting deployed 3 of its International machines on site, 2 TD18 bulldozers and 1 TD15 tracked loader.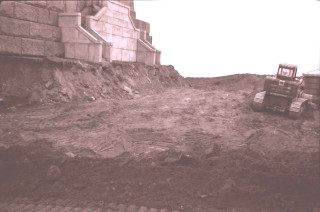 The US Army Corp of Engineers had estimated that the job would take around 60 days to complete, however, Palma Contracting and their team of International machines completed the excavation in 30 days. In this photo you can see the dirt ramp to the left of the Statue of Liberty that was created to gain access to the jobsite.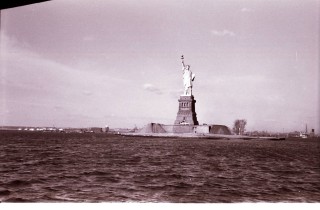 These shots show the companies International TD15 Drott loader at work below the famous and iconic American landmark.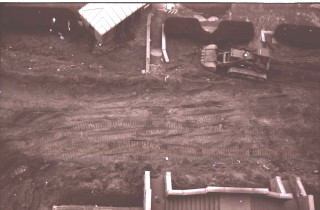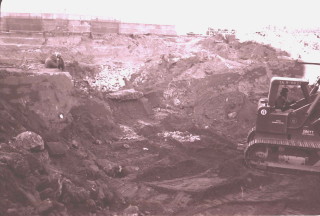 These historically interesting photos led me to search for some classic videos of International Drott machines and dozers in action, and I was lucky enough to come across these promotional films which come in two parts, and I am sure our readers will enjoy.

In part two, you will see further evidence of the working agreement between International Harvester Company and the Drott Manufacturing Company, whom had signed an arrangement to sell crawler tractor loaders, under the International-Drott name back in 1950. The Drott Manufacting Company had been one of the early pioneers of the four-in-one front loader bucket, which is a common fitting on machines today, enabling the operator to use his front end attachment for loading, dozing, scraping and clamshell duties.
Another famous American company who worked in conjunction with IH and Drott were Bucyrus-Erie, and in the video you will see examples of their front end loader arms, and towed scraper models.
And to round off, here is a great shot from the Digger Blog archives of a much later TD15 tracked loader in action, grabbing a large bucket full in the dig!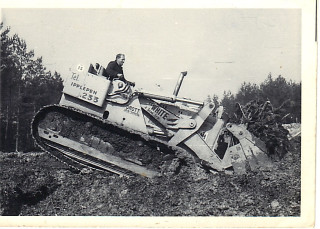 It's always great to look back at classic plant from our earthmoving heritage, so if you would like to share your photos and appear on the Digger Blog contact us at the usual email address.