Hewden has purchased a range of plant equipment from JCB, including tracked excavators from 1.5 up to 22 tonnes and Loadall telescopic handlers. Significant investment was made in the new 3CX Eco backhoe loaders, which are offering customers up to 15% greater fuel efficiency during operation.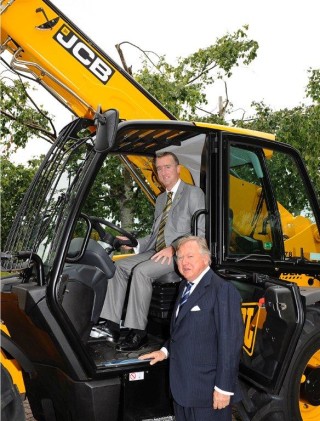 Sir Anthony Bamford, chairman of JCB and Kevin Parkes, chief executive of Hewden try out the 400th new Hewden machine to come off the line at the JCB headquarters in Staffordshire.

Kevin Parkes, Hewden CEO said, "We chose machines that would provide all of the features our customers expect, such as double-locking quick hitch mechanisms, tracker devices and CESAR identification to name a few.
Feedback from the marketplace has been very positive. There are only a few machines to be delivered now and, with customer demand growing by the day, our depots are eagerly awaiting their arrival!"