An international leader in the field of construction and mining equipment, Komatsu primarily chose Birtley for the site of its UK operations because of the highly skilled local workforce available in the North East and its location for transport routes to supply Europe.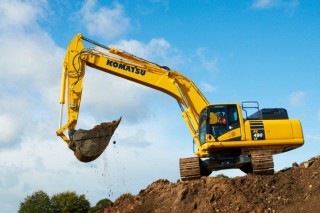 Over the last 25 years Komatsu UK has produced over 59,000 machines and has achieved a cumulative turnover over £3.8 billion, making an enormous contribution to the region's economy. Over 400 are currently employed at the site.
Locating in the North East has proved a sound business decision and Komatsu UK Ltd has thrived here as Mr Ohashi, director and senior executive officer of Komatsu Ltd confirmed when he thanked the workforce at Komatsu UK for their strong team spirit and their commitment and dedication.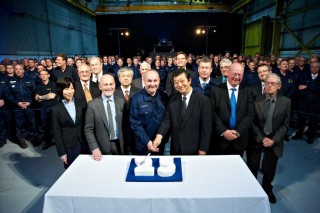 Mr Ohashi was welcomed by Peter Howe, Komatsu UK managing director and chairman of Komatsu Europe International. He said "We can all look back with pride at what Komatsu has achieved over the years. So much of our success can be attributed to our people. We have made excellent foundations for our future. We will continue to invest not only in the Komatsu UK facility and our employees, but will also continue to support the local community."

In 1991, Komatsu City and Gateshead were twinned, and the catalyst for this twinning, was the establishment of Komatsu UK. In 2011, the Komatsu City Friendship Garden was opened in Saltwell Park to mark the occasion of the 20th Anniversary.
Leader of Gateshead Council, Mick Henry, said"Over the past quarter of a century, Gateshead and Komatsu have developed a fantastic relationship. That relationship has become not only a major part of our economy but an important part of our community too. The combination of Komatsu's international success and Gateshead's highly skilled and dedicated workforce has proved to be a winning formula. I look forward to many more successful years."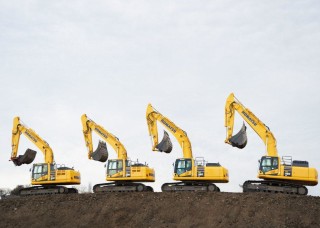 The occasion was also marked by the presentation of an award to Peter Howe by David Coppock, regional director, UK Trade & Investment, in recognition of Komatsu UK's outstanding contribution to the region's exports.
Read more about Komatsu UK, in my report from the Digger Blogs visit to the North East facility last year.