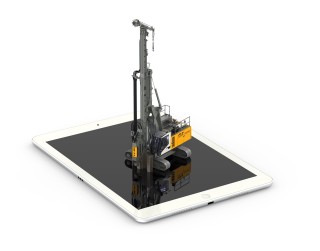 It is available free of charge on all AR-enabled Apple and Android devices
The Liebherr AR Experience projects digital 3D data onto your real-life surroundings with the help of augmented reality. Three different virtual construction sites can be anchored on any horizontal surface in the room and viewed from any perspective.
"Every desk, every windowsill, every bar counter or every floor can become the stage for the Liebherr AR Experience," Liebherr says. "Different scenes that run like a three-dimensional film can be played for each construction site. Here, the observers become the camera crew."
The app has been developed by Liebherr-Werk Nenzing, the part of the group that makes piling rigs and crawler cranes in Austria. The app therefore contains scenes and content relating to heavy lifting, material handling and deep foundation work.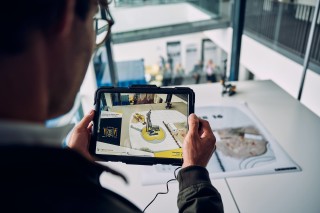 Difficult, complex tasks are presented and explained, simply and comprehensibly, Liebherr says.
Using the augmented reality app, you can experience how the HS 8200 duty-cycle crawler crane handles an extremely heavy dragline, for example. In fact, more can be seen using the app than in reality since with the LRB 16 drilling rig it reveals not only what is happening above the ground but also below.
Liebherr's AR app is available from the Apple App Store or Google Play Store.