The Cormidi is powered by a Honda GX200, 6.5hp petrol engine with a carting capacity of 500kg and a tipping height of 1430mm. All controls are direct drive and the hydraulic system is sealed as well as all rams being well protected.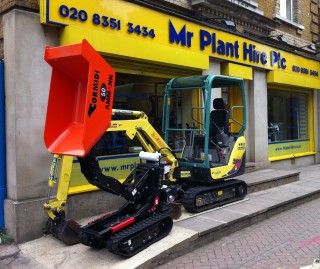 Cormidi also use a clever 'rocking roller' system on their undercarriage so that the machine rides smoothly over obstacles and uneven ground making it much more stable.

"We particularly like the fact that the Cormidi has no belts or pulleys," said Dave Elsdon, MD of Mr Plant Hire PLC, "we used to run the little Honda track barrows and they were forever breaking down, this Cormidi is a far superior bit of kit!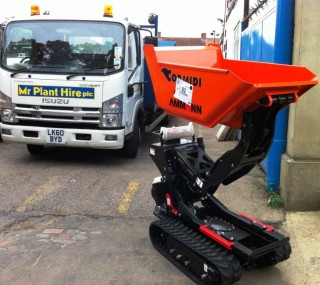 We like dealing with Ammann Equipment, Dave continued, "we run their Yanmar excavators and the fact that they stock machines and can supply all helped in us making our decision".