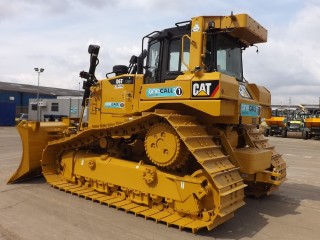 This monster of a machine goes beyond the standard D6T XL semi universal (SU) blade and delivers a more versatile, manoeuvrable version.
This new blade allows the operator to hydraulically adjust the blade lift, angle and tilt simultaneously using the ergonomically designed blade control. The operator can also manually operate blade pitch.
The versatility of the VPAT blade gives the D6T the ability to take on a variety of applications such as finish grading, spreading material, side casting, V-ditching and backfilling.

With the arrival of the D6T XL SU Dozers earlier this month and the new LGP VPAT Blade configuration machine, One Call Hire add that little bit extra variation to its fleet. This option is rarely seen in the UK, making it one of only four available and the only one owned by a plant hire firm.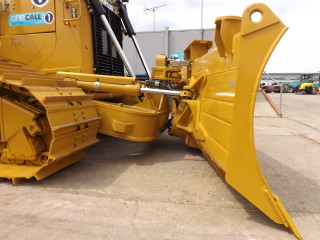 Read more about One Call Hires £32m investment which includes 430 new excavators and 361 dumpers.