The New Holland B110B TC has taken the place of an outgoing Case model as part of the company's ongoing fleet replacement programme, which offers to provide the company's clients with the latest machines and cutting edge design technology. The machine was chosen after a series of evaluation tests of competitor's machines, and based on the operator's feedback which can only be a good thing, as managing director Matt Lugg says, "It pays to keep our operators happy".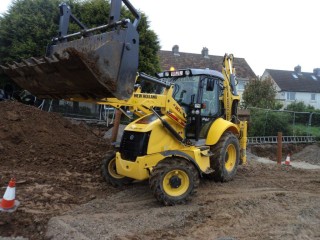 The operator in question is Phil Ely, a highly experienced driver who has operated Ford and New Holland backhoe loaders all his life. Phil wasn't keen on the latest Case machine he test drove, as in his opinion the changes that have been made to the back end have made it slightly heavier than the previous models.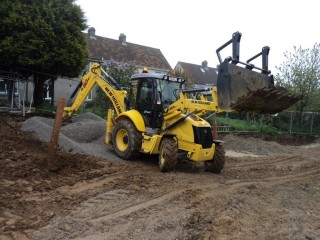 Matt Lugg commented "its early days with the machine yet, but our operator is already in his element with his new mount, the machine is powerful and strong with exceptional reach. The banana style boom is also a great feature, as it makes loading trucks and dumpers over the side so much easier.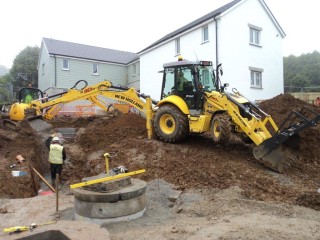 MJL Contractors have recently opened another new office in the Exeter area, and currently has a booming order book with more new sites starting in the coming weeks. With the current workload the company's plant fleet looks sure to expand even further and we will report on any additions here on the Digger Blog.