The photos show a very early 300 series Caterpillar 330 hydraulic excavator that has slid off a ledge in a quarry and landed upside down on its roof. Amazingly the cab is pretty much still intact, and one would have hoped that the operator was able to escape relatively unscathed.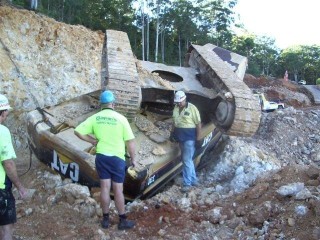 It's not until you see the second photo that you realize just how much worse this incident could have been. The machine had come to a halt just feet away from a massive drop down into the quarry floor, a drop that would almost certainly have been fatal for the operator sat in the machine!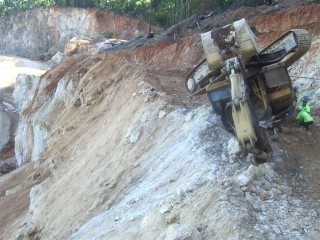 One can only assume that the machine gods were looking down on this guy on that day, as the end result that could have happened doesn't bear thinking about. The stricken machine was pulled upright by a wrecker truck and was in no doubt in need of some serious repair work after the event.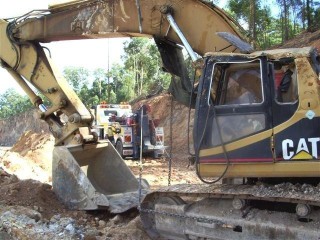 Stay safe guys and gals, it's a dangerous world out there on site.