Poclain was a family run business that was founded by Georges Bataille in the 1930's. Like so many great engineering entrepreneurs, Mr Batailles' company started from humble beginnings, manufacturing a range of tipping trailers, manure spreaders and other specialized equipment at a place called Ateliers De Poclain.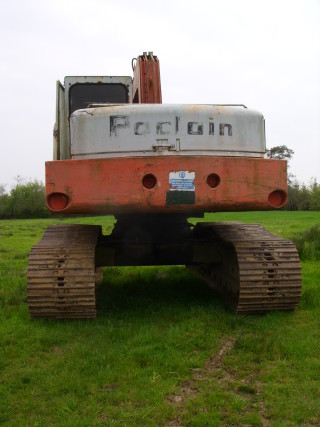 In 1951, Mr Bataille invented the first hydraulic excavator and ten years later the revolutionary TY45 machine was launched. A machine that was to be a massive worldwide success story, with the model being marketed in over 120 countries.
The machines I have come across recently are owned by Mr Paul Martin and date from the early to late 1980's era. They would have been built at Poclain's manufacturing facility in Le Plessis Belleville.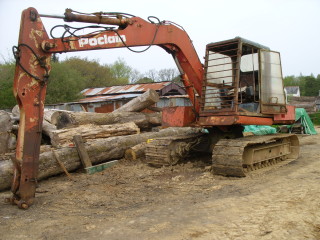 First up was this Poclain 60CKB, which was one of the most popular models in the UK market, competing in the 12 ton class bracket. I spent a fair bit of time on 60's and 75's in the 1980's, and compared to the Hymac's that were so dominant in those days, these machines were very high tech indeed.
This particular machine was at one time owned by well known South West Company Gilpin Demolition Ltd.
This 75CKB model which is date stamped 1986, has had some extensive modifications done to the boom; fractures to the booms and dipper arms were a common occurrence on the Poclain machines, as were problems with hydraulic hoses bursting due to the high pressure systems that Poclain used in their machines.
There are two examples of 90CKB machines parked up at this farm, and both, like all of the other machine on show, are runners. The first machine was a 1984 model and has 13,751 recorded hours on the meter. It has at some point suffered damage to the large fibre glass engine cover that was often prone to damage and as one would suspect quite expensive to replace.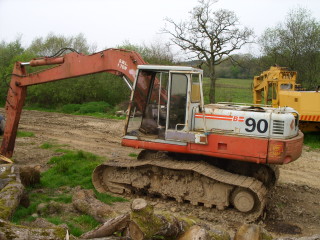 The next 90CKB was one of the best examples at the venue, dated as a 1987 model this machine had clocked up 9,776 working hours and as you can see was once owned by a company from Great Yarmouth called Green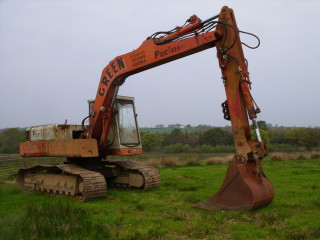 Seems hard to believe that in their day these cabs were considered as "state of the art" but I must say they were very comfortable and operator friendly compared to anything else we had at the time; having said that, they were incredibly hot in the cabin which was fine in winter, but in summer it was not a nice place to be!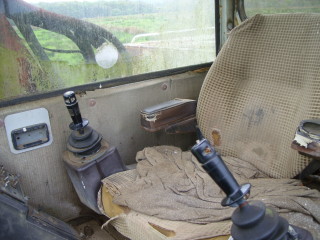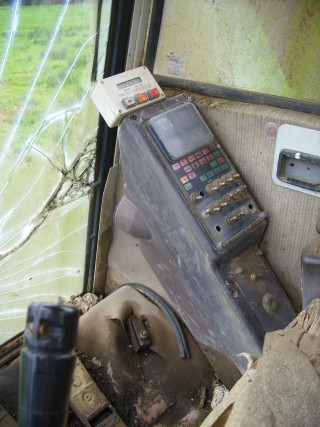 As an added bonus Mr Martin showed me a large Liebherr 952 machine which he also owns. This machine weighs in between 41-48 tons and is fitted with a two piece boom.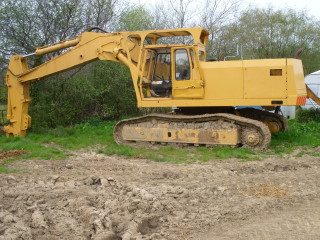 It's certainly a solid piece of German engineering that's for sure! Mr Martin currently uses this machine for crane work moving large tree trunks around for his woodworking business.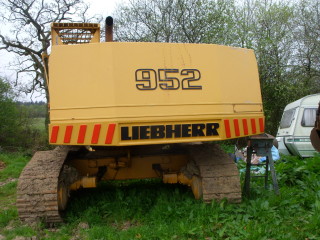 Mr Martin also told me about another even rarer machine he has at a different site, a Fiat – Allis excavator which the Digger Blog has been invited to take a look at in the future so look out for that one in an upcoming blog post.