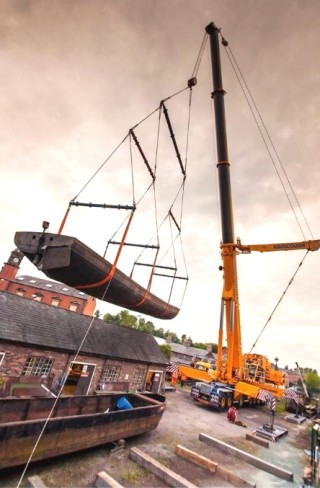 It's clearly an Ainscough crane but I am not sure whether it is an LTM 1750-9.1 or the massive LTM 11200-9.1. If the latter, it is the UK's largest telescopic crane, able to lift 1200 tonnes at 2.5 metre radius.
I gather the photos shows a very recent heavy lift at the National Waterways Museum. That's all I can tell you at this stage, I'm afraid, but I was sufficiently impressed by the photo that I thought it worth sharing.
Further info welcomed at digger@theconstructionindex.co.uk.