I first came across this product at the Executive Hire Show earlier in the year, sadly on that occasion I never got a chance to speak to the team on the Shannon Plant Sales stand. Such was the interest in this clever item of plant the stand was busy all day!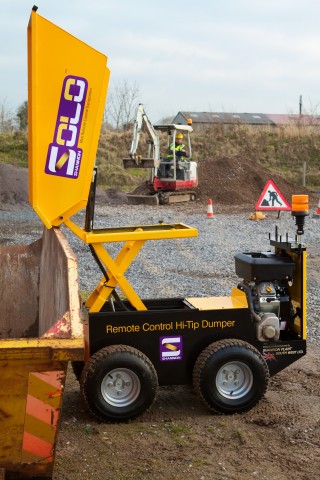 The Shannon Solo is said to be the World's first production remote control dumper, and can be operated from up to 100 metres away. We are looking forward to trying out this 500kg lift capacity machine for ourselves so look out for the report in an upcoming Digger blog post.

In the meantime check out this excellent promotional video from the Solo team.